Welcome to Richland Music Department!
Tips for Purchasing a Ukulele

At Richland Elementary, we have a classroom set of soprano ukuleles for music classes and ukulele clinics.

If you are interested in purchasing a ukulele for your child to practice at home, here are some pointers for purchasing a quality beginner instrument.

1) Amazon purchases: carefully read reviews and return policies. Be mindful, manufacturing standards can quickly change with lesser-known brands.

2) Try to purchase a well-known brand. Here are some suggestions for soprano ukuleles with approximate price points. Larger concert and tenor-sized ukuleles add approximately $20 to the base-line price of soprano ukuleles.

3) Remember, the most important considerations for a beginner's instrument are: a pleasing tone quality, the instrument's ability to stay in tune, and durability.

Shopping Links

Makala Soprano Ukuleles Price Range: $55 - $59 (variety of colors, stays in tune, pleasant tone, and durable.)

Link: Makala Soprano

Link: Makala Soprano Shark (West Music)

Link: Makala Soprano Shark (Amazon)

Link: Makala Soprano Dolphin (West Music)

Link: Makala Soprano Dolphin (Amazon)

Affordable Options

Link: Amazon Hola Soprano (w/ padded bag & accessories) $52

Link: Amazon Hola Soprano (with carrying sack and some accessories) $39

Link: Donner Soprano Kit (Amazon) with padded case and accessories) $56

Link: Westwood Soprano $39.99 This is the West Music Brand. Makala brand is more durable, but this instrument (Westwood) has a pleasing sound, stays in tune, and includes buttons for a strap.

Other Quality Brands

Link: Lanikai Soprano $59 pleasant tone, stays in tune, and durable.

Kala (only wooden, not the clear ones)

Cordoba

Ibanez

Fender

I welcome additional suggestions to add to this list!
3rd Grade Ukulele Clinic

Springtime is here, and our third graders are looking forward to becoming fourth graders soon!

3rd Grade Ukulele clinic will begin Tuesday, May 3rd. The clinic has no participation fee and will be offered once a week (Tuesdays) for four weeks from 3:15 -4:00 PM.

All participating students must be pre-registered. The clinic is limited to 25 students, and enrollment ends Tuesday, April 26th. Enrollment will end earlier if registrations exceed the maximum number of participants.

All participants must submit both the attached application and the homeroom/music teacher recommendation form to Ms. Jackson.

Our school has a full set of ukuleles available for use during our after-school clinics. Students are also welcome to bring their own soprano or concert ukuleles. We will spend time learning and reviewing new chords, playing melodies, and exploring strumming techniques.

I look forward to working with our students next month as we explore instrumental technique and creative performance. If you have additional questions, please reach out at jacksonm12@scsk12.org.
About Teacher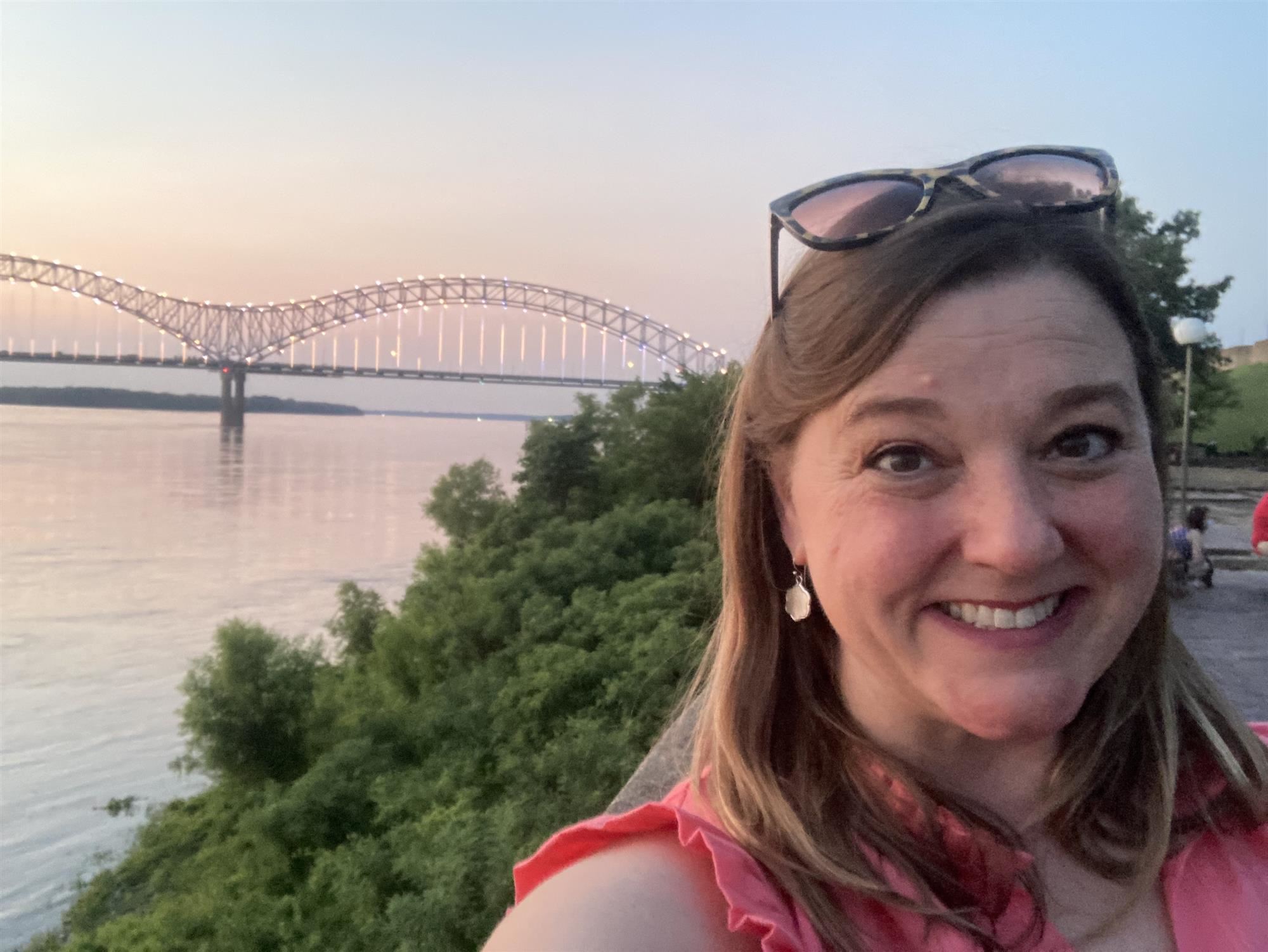 Phone:
Email:
Degrees and Certifications:
Bachelor of Music Education, University of Memphis Orff-Schulwerk Certification, University of Memphis ESL Endorsement, Henderson State University Special interests: World Music Drumming Coursework Levels I and II Strings teacher exchange and West African cultural immersion studies in Dzodze, Ghana
Ms.

Mary Jackson

Welcome to the Richland music department! My name is Mary Jackson, and I am excited to be one of your new music teachers at Richland Elementary. We embrace a wide variety of experiences in the music classroom. Creative movement, singing, exploration of global cultures, musical improvisation, composition, and instrumental performance are an integral part of our music curriculum.

This will be my 20th year teaching music and my first full year teaching at Richland. My teaching experience includes 10 years in secondary choral music and 9 years teaching elementary music. My background includes certification and experience in elementary music, choral arts and English as a Second Language. I received my Bachelor of Music Education degree and Orff-Schulwerk certification from the University of Memphis, and currently hold a certified endorsement in ESL from Henderson State University. Special interests include coursework in World Music Drumming, a summer teaching program in Ghana, and studies in West African music and dance.

When I'm not teaching and performing music with friends, I enjoy a variety of outdoor activites including kayaking, hiking, and cycling.