LATEST ANNOUNCEMENTS
Don't forget to like us on Facebook--The Mighty Oakshire Elementary and follow us on Twitter--@OakshireESSocial media will have all of our latest information and updates!!
Calendar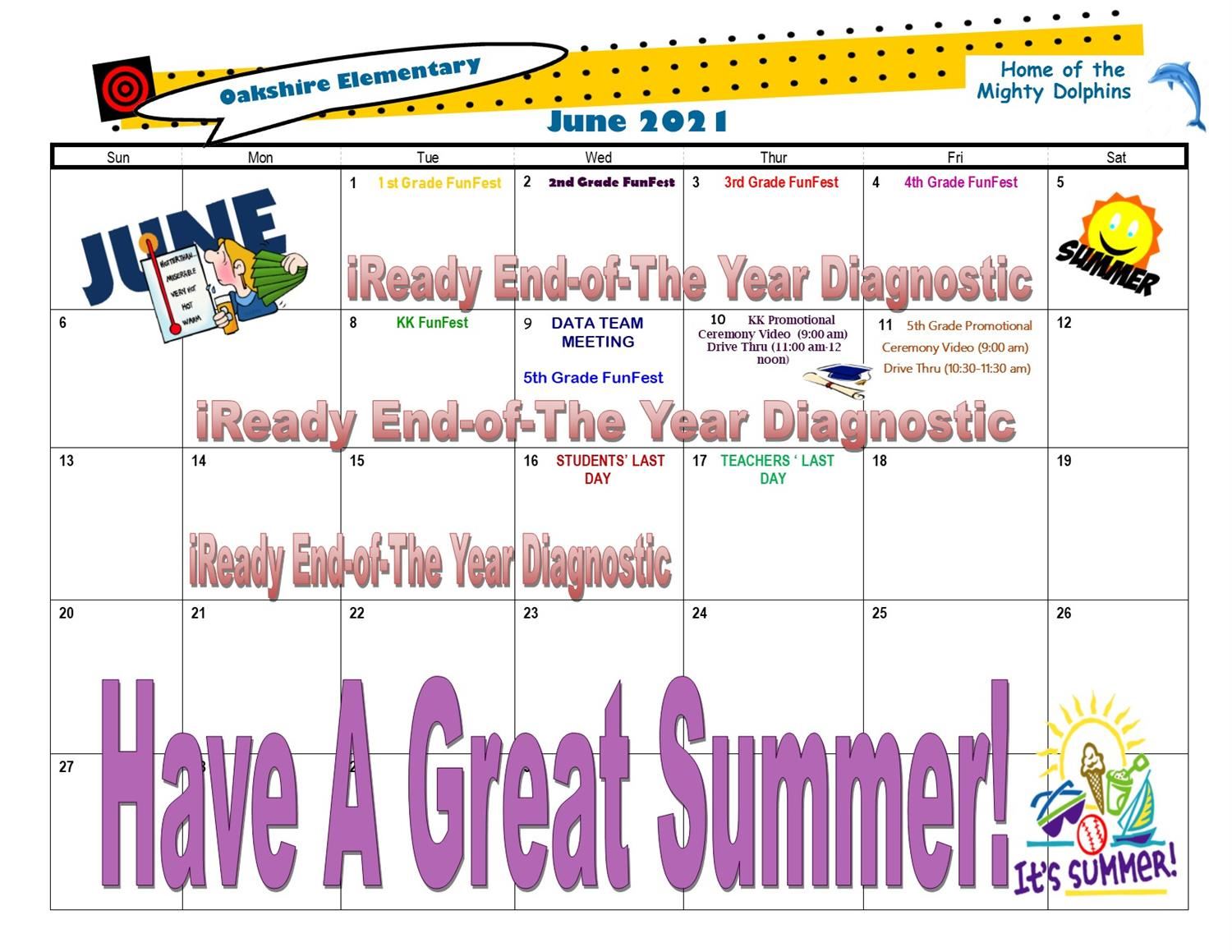 Q & A
Where can I find information about return to in person learning?

What time does my child need to log on each day?

What curriculum is being used?

Is all the schoolwork completed online?

How available are teachers for students who may need extra help?

How does an IEP work with virtual education?

How can I help and support my student with his or her virtual learning?

How do I help my child feel connected with his or her teacher?

Do students need to be technically strong to be successful in virtual school?