LATEST ANNOUNCEMENTS
Please join us either in person or virtually on Wednesday, November 17, 2021, from 3:45 pm-4:45 pm to hear/discuss data results from the Fall Common Formative Assessments.

Use this link if you want to join virtually:

Click below to view the 2021 First Nine Weeks Honors Program.

The YMCA of Memphis & the Mid-South would like to get your interest in adding Beforeschool Care at your school. Please click on the link and follow the instructions:

Don't forget to like us on Facebook--The Mighty Oakshire Elementary and follow us on Twitter--@OakshireESSocial media will have all of our latest information and updates!!
Calendar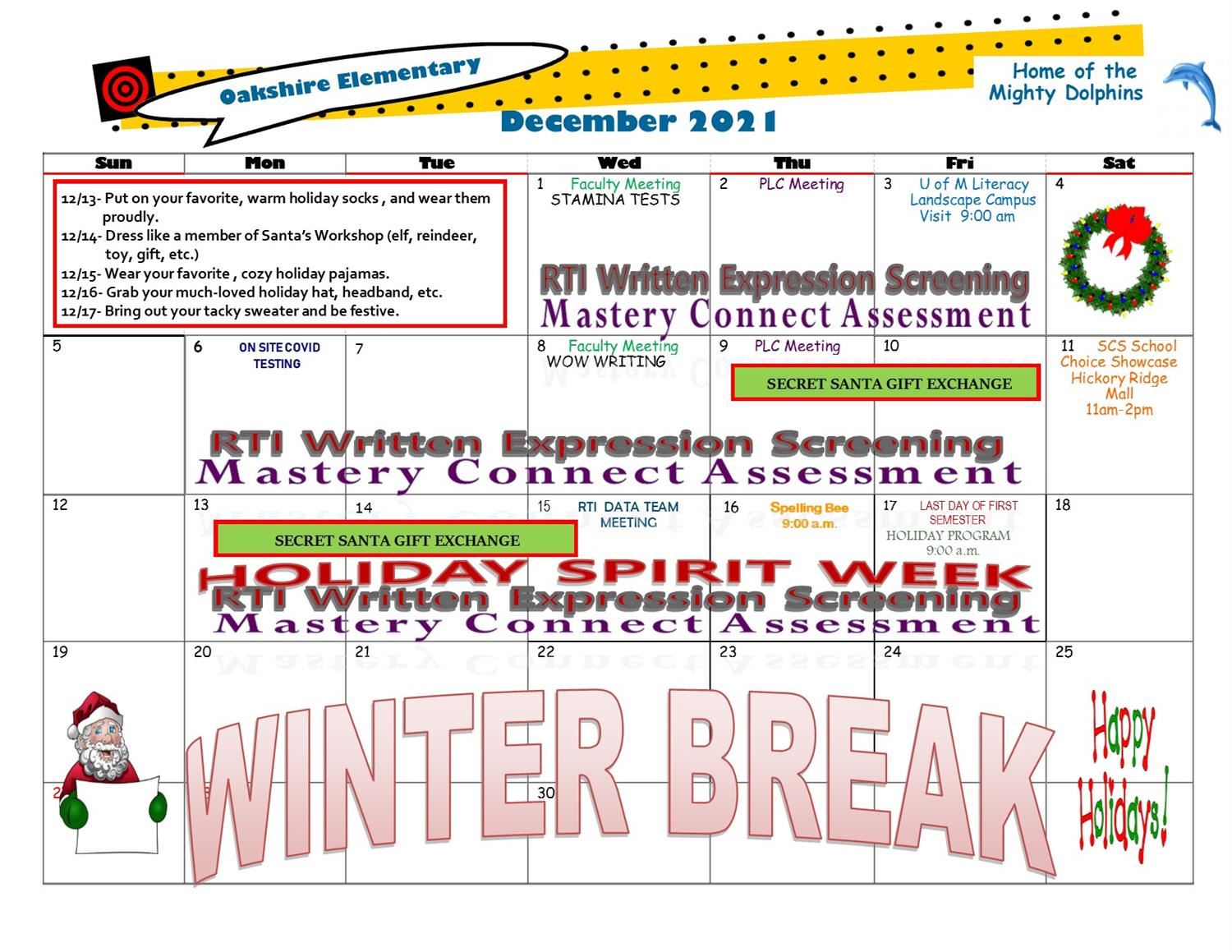 Q & A
What do I do if my child has broken his/her device?

What time does school start each day?

What curriculum is being used?

How available are teachers for students who may need extra help?

How do I help my child feel connected with his or her teacher?