Admissions Counselors
Beckah King & Kayla Hubbard, The University of Memphis

Megan Echols, Middle Tennessee State University

Damani Taylor, The University of Tennessee - Martin

Amelia Ramsey & Austin Fitch, Mississippi State University

Neal Ann Chamblee, The University of Mississippi

Michele Kisel, The University of Alabama

Kevin Berg, The University of Tennessee – Knoxville
Scholarship Opportunities January 2023
Amazon Future Engineers scholarship is available for students with a 2.3 cumulative GPA planning to continue their education at a two or four year college majoring in computer science or engineering. Deadline is January 20th. Application can be found at

https://scholarshipamerica.org/amazonfutureengineer/

*University of Memphis has several scholarship programs available to apply for through the Tiger Scholarship Manager, accessible through your child's MyMemphis account. Most are due February 1st.

*UT-Martin is offering the "Call Me MiSTER" program for minority males planning to major in early childhood or elementary education.

EXPECT MORE SCHOLARSHIP OPPORTUNITES TO COME!!!
MTSU's Scholars Academy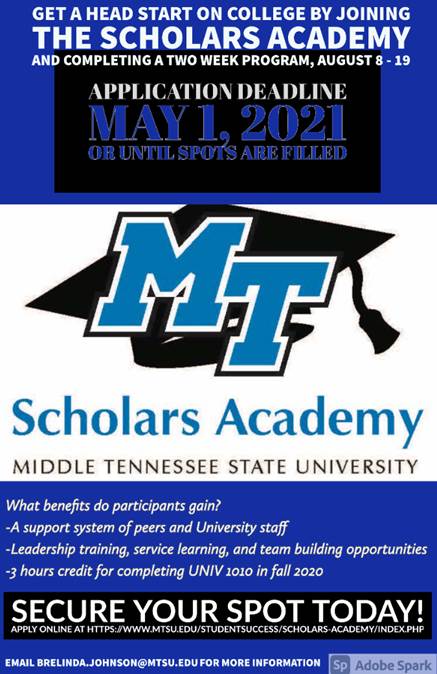 Southern College of Optometry
LeMoyne Owen College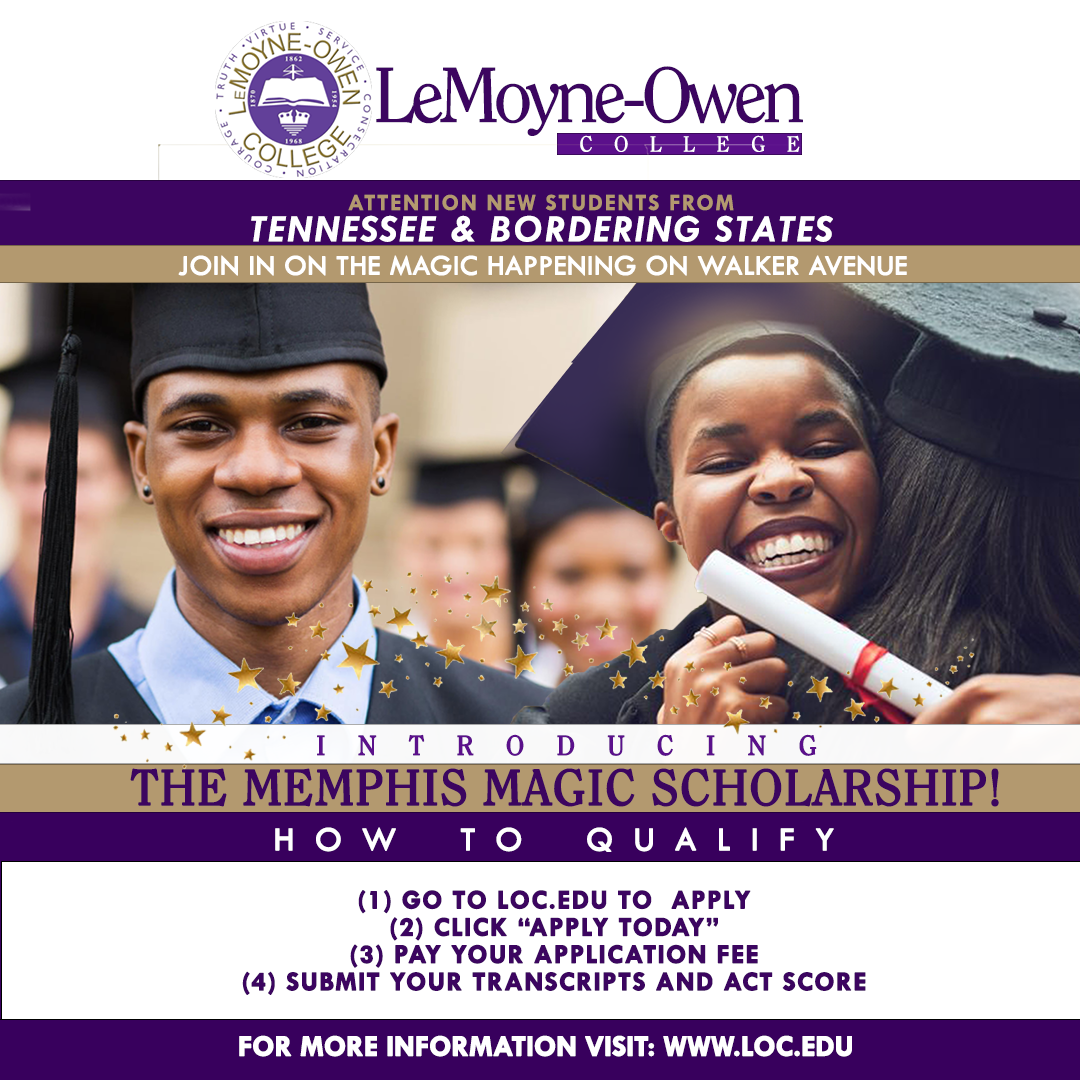 Southwest College Bound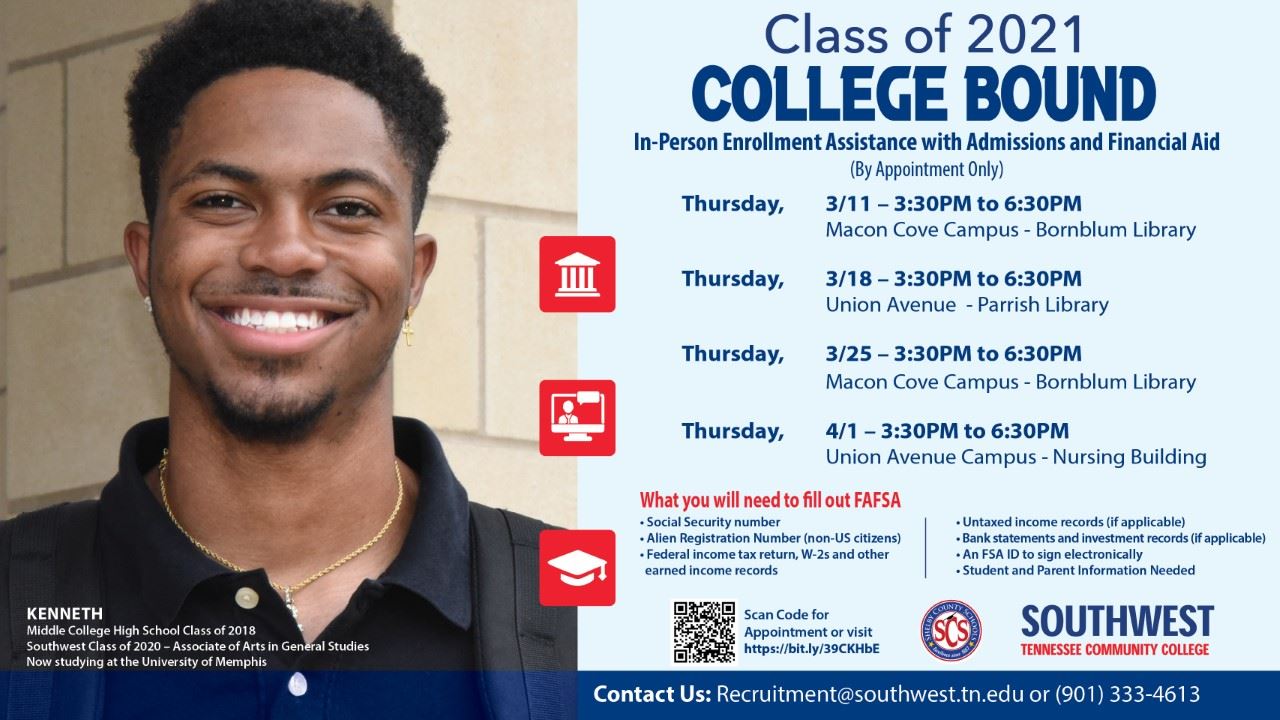 Southwest Assistance with Admissions and Financial Aid
ETSU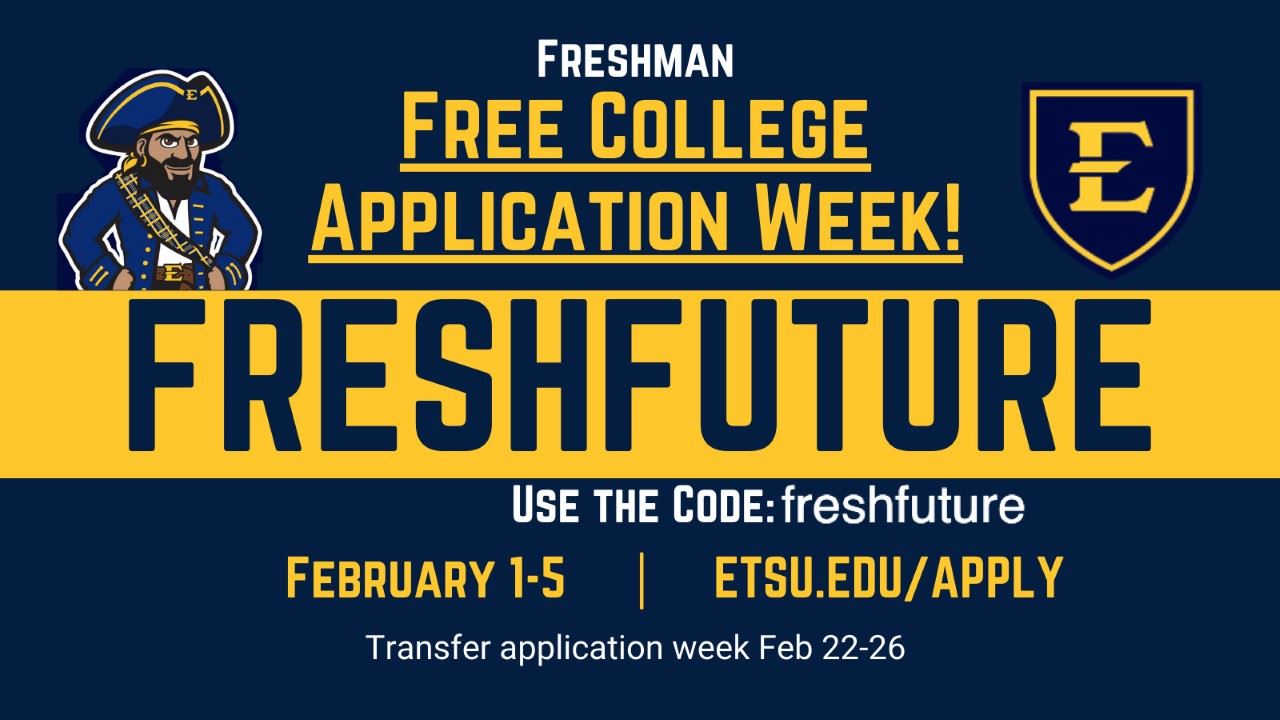 Preparing for College - Opportunities
East Tennessee State University
Greetings from East Tennessee State University! I know that now, maybe more than every before, your students and their families are worried about the cost associated with attending college. There is so much going on in our world and many families are experiences new and unique challenges! Here at ETSU, we want to ensure that obtaining a university degree is obtainable for your students and want to highlight briefly the ETSU Promise Plus Program for incoming students.

The ETSU Promise Plus Program is for incoming freshman who are receiving the maximum Pell Grant and the Tennessee HOPE Scholarship. Students receiving both of these awards are eligible for the ETSU Promise Plus Program! ETSU Promise Plus includes:

4 years of free tuition at ETSU

Up to $6,000 in on-campus housing scholarships ($1,500 annually)

Free participation in pre-college programs, including orientation, Preview ETSU, and QUEST.

A seat in ETSU's first-year experience course designed to support a successful transition to college.

Access to faculty and peer mentors

Career support

Free membership to the Buccaneer Family Association

Interested students should apply for admission to East Tennessee State University and submit their FAFSA. Our office is notifying students about eligibility starting in December.
University of Memphis is offering a FREE APPLICATION WEEK!
This week the University of Memphis is offering a FREE APPLICATION WEEK! https://www.memphis.edu/admissions/

Both incoming freshmen and transfer students are invited to apply
All students who apply between November 1-7 AND attend the virtual #MEMbound Day event on November 7, will have their $25 application fee waived
If a student applied prior to November 1, hasn't paid their fee, and attends #MEMbound Day, they are eligible to have the app fee waived as well.

Interested students please apply for FREE between November 1 – 7 and to register to attend the November 7, virtual MEMbound Day!