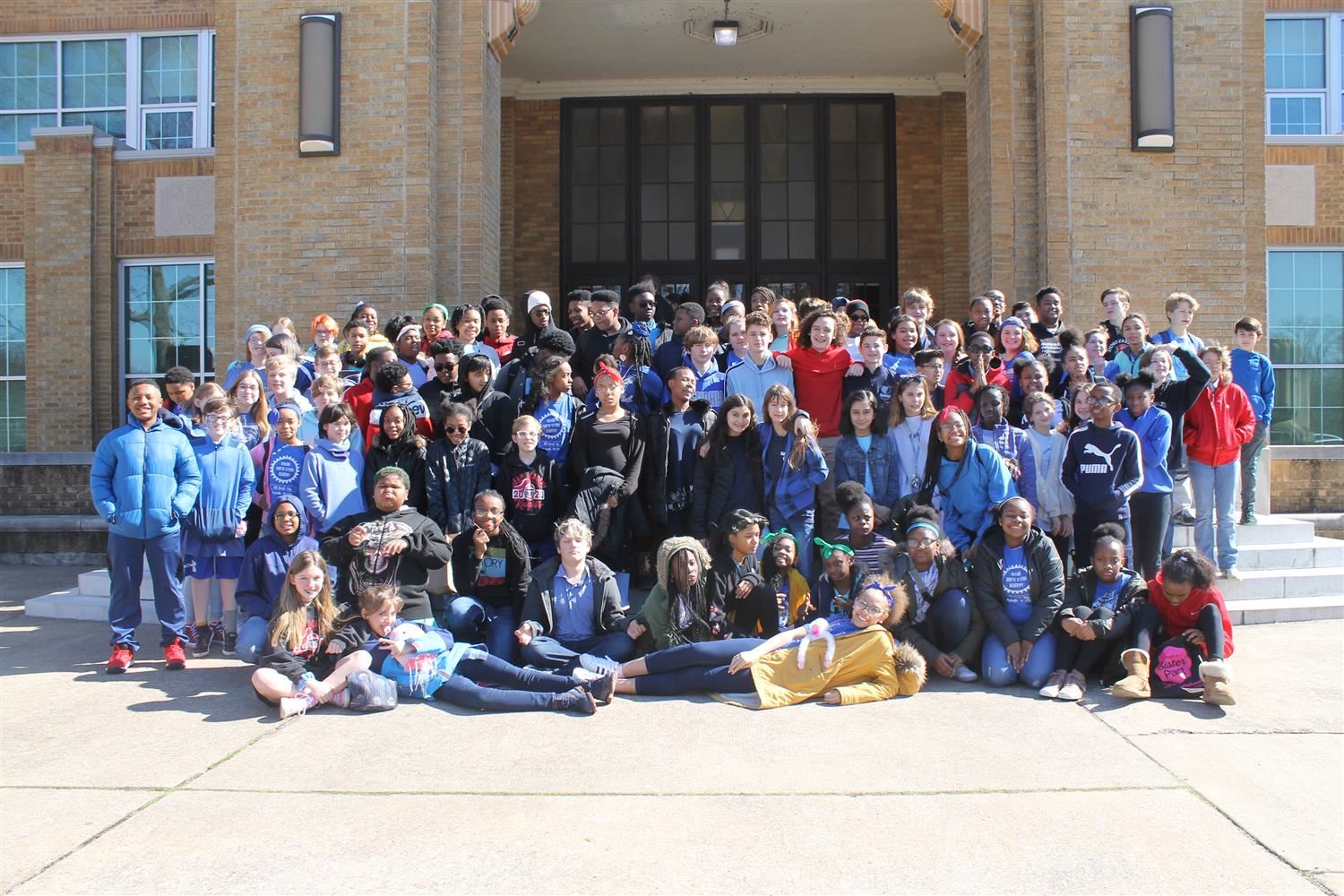 OPEN HOUSE, January 6, 2022, 5:30pm

Our Open House is January 6, 2022, at 5:30pm. Prospective parents will meet Mr. Demster, our principal, and hear from a few parents and students about our amazing school and all that happens here at STEAM.
About Us

What makes our school unique-

2019 National Blue Ribbon School of Excellence Award

2017 STEM Designation from the Tennessee Department of Education




One of Only Ten Gold Star "Healthiest Schools" in the nation

Every student takes a STEM class every day

Accelerated programs available, i.e.,

Russian

, Spanish, physical science, and other virtual high school classes

A/V for high school credit is now offered


Extended Lab/STEM related field trips and Club activities twice a month
Student activities and Programs

STEM
Robotics
MOS Industry Certification
Clubs
Choir
Band
Orchestra
Art
STEAM-bassador leadership program
Mentor leadership program
Yearbook
Peer tutoring
Contact Us

We are here to assist you!

Call us at 416-4561 or send an email to pollancl@scsk12.org for more information about enrollment requirments and the Optional Application.
Our enrollment requirements are as follows:


Applicants must score at or above the 65th percentile on school-based administration of the Illuminate FastBridge aReading and aMath assessments (2021-22) and/or i-Ready Diagnostic Reading and Math assessments (2021-22); or score at or above the 65th percentile on the TCAP Achievement English Language Arts and TCAP Achievement Mathematics assessments; or score at or above the 65th percentile on the Total Reading/Reading Composite and Total Mathematics/Mathematics Composite of an acceptable nationally normed achievement test. Acceptable tests must be administered in person and dated Spring 2021 or later.

Have conduct grades of satisfactory or above.

Have satisfactory attendance (no more than 15 absences and/or tardies to school or to class).

All students will be on an Optional transfer and must meet and maintain the minimum entrance requirements.

To remain in the Optional Program, students must maintain an average of C or above in each subject, each semester, and meet the entrance requirements for conduct and attendance.

Students can submit an Optional Application beginning January 25, 2022. Applications are processed in the order they are received. See the Optional Frequently Asked Questions document below for more details.