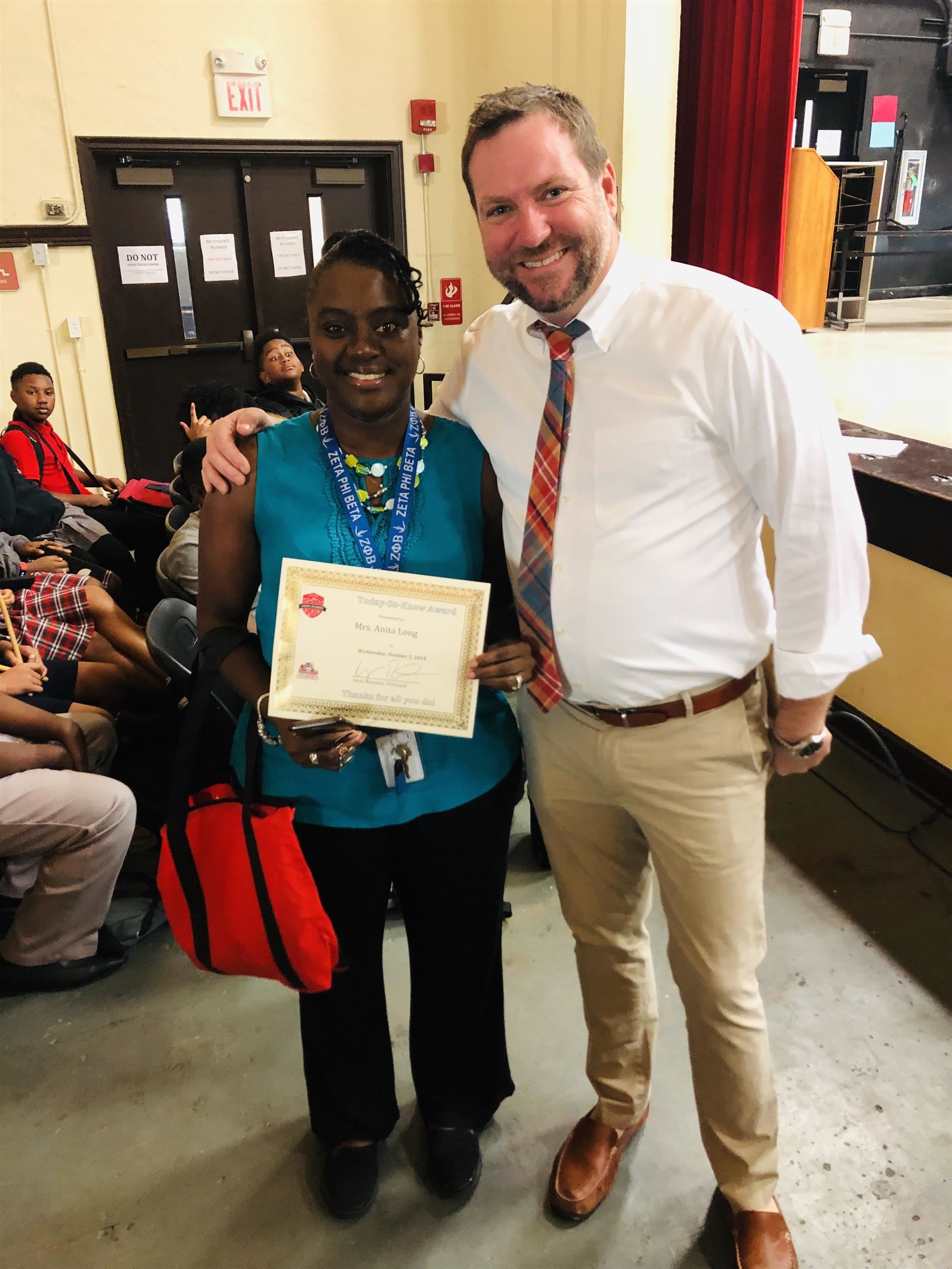 Phone:
Email:
Degrees and Certifications:
Mr.

Andy Demster

Middle School marks an exciting, challenging, and vulnerable time in a child's life. Our primary goal at the Maxine Smith STEAM Academy is to develop students' creativity, teamwork, communication, and problem-solving skills, which are all necessary for success in today's world. With an emphasis on post- secondary readiness, the STEAM (Science, Technology, Engineering, Arts, and Mathematics) curriculum will prepare TEIs (Technicians, Engineers, or Inventors) for college, career and beyond while producing environmentally literate TEIs. We aim to provide a challenging yet encouraging environment that is at all times sensitive to the unique developmental needs of pre-adolescents and supportive of a positive self-concept for each child. We are purposeful in our advocacy of children moving along the continuum toward greater independence. They are expected to take responsibility for their own work and behavior and, as they do, are afforded increasing opportunities to make appropriate, independent decisions.

Pre-adolescent children are in constant motion on their way toward heightened self-awareness, greater management of their time, materials, and ideas, and an understanding of their responsibilities as members of many communities. We are poised to help them in this journey! To succeed in their journey, children this age require both support and space from adults who care about them- the STEAM Team! They need adults watching and helping them reflect on what's happening in their world, sometimes intervening but often not. A primary goal for the middle school years is for children to learn from their mistakes while the risks are relatively low.

Because we have a smaller learning environment for our students, we are able to engage with all children more personally. The result is a familiarity with and knowledge of the students, which allows teachers to share their own experience about how each child learns best and allows TEIs to feel known. STEAM Team members share common planning time during which they meet regularly to discuss students' needs, interdisciplinary curriculum, grade-level business, or to have conferences with parents.

While a high level of academic rigor exists at MSSA, TEIs are strongly encouraged to identify their areas of non-academic interests and talents, and to pursue them within our program and beyond. A wide range of fine arts and athletic options exists for TEIs, as do opportunities to participate in student government, community service, and various clubs. Young people who are positively engaged in their communities and in pursuit of their own interests typically develop the sense of accomplishment and social confidence that is so vital at this age, and it is of primary importance to us to inspire and lead our TEIs toward making these connections and in better knowing themselves.