Welcome! Bienvenidos! Karibu! أهلا بك Bienvenu!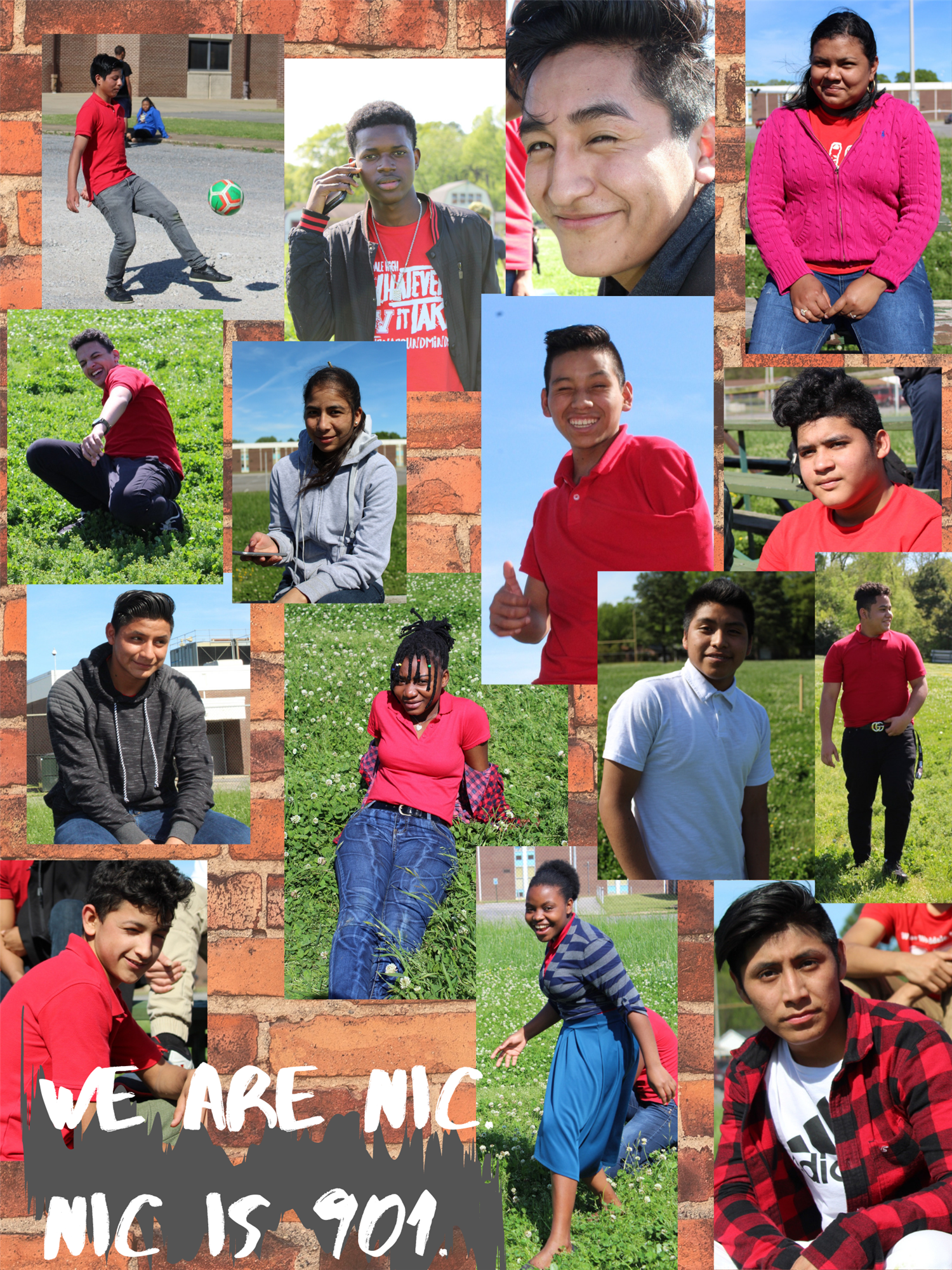 SOBRE NOSOTROS / ABOUT US
NEWCOMER INTERNATIONAL CENTER (NIC) es un programa intensivo de inglés como segundo idioma (ESL) de dos años para estudiantes de 14 a 17 años que son nuevos en los EE. UU. Y tienen interrupciones en su educación formal. NIC ofrece lo siguiente:

Pequeñas clases con atención de los profesores
Instrucción especializada de ESL en inglés, lectura, matemáticas, ciencias e historia
Excursiones y visitas de expertos
Tutores de universidades locales
El personal multilingüe
Aprendizaje en base a proyectos
Programas de aprendizaje social y emocional
Servicios de asesoramiento
Asistencia familiar con comida, ropa, atención médica.
Eventos y actividades escolares especiales
Educación para padres

NEWCOMER INTERNATIONAL CENTER (NIC) is a two-year intensive English as a Second Language (ESL) program for students ages 14-17 who are new to the USA and have interruptions in their formal education. NIC offers the following:

Small classes with attention from the teachers
Specialized ESL instruction in English, Reading, Math, Science, and History
Field Trips and visits from experts
Tutors from local universities
Multilingual staff
Project Based Learning
Social and Emotional Learning Programs
Counseling Services
Family Assistance with food, clothing, medical care
Special school events and activities
Parent Education
CALIFICACIONES PARA ASISTIR A NIC / QUALIFICATIONS TO ATTEND NIC
PARA CALIFICAR PARA ASISTIR A NIC, UN ESTUDIANTE DEBE CUMPLIR LOS CRITERIOS ABAJO:

14-17 AÑOS
HA VIVIDO EN EE. UU. MENOS DE UN AÑO
TIENE INTERRUPCIONES EN LA ESCUELA, NUNCA HA ESTADO EN LA ESCUELA O NO PUEDE PROPORCIONAR PRUEBA DE ESTUDIOS
ES RESIDENTE DEL CONDADO DE SHELBY

TO QUALIFY TO ATTEND NIC A STUDENT MUST MEET THE CRITERIA BELOW:

14-17 YEARS OLD
HAS LIVED IN THE USA LESS THAN ONE YEAR
HAS INTERRUPTIONS IN SCHOOLING, HAS NEVER BEEN TO SCHOOL, OR CANNOT PROVIDE PROOF OF SCHOOLING
IS A RESIDENT OF SHELBY COUNTY
CÓMO INSCRIBIRSE EN NIC / HOW TO ENROLL AT NIC
Los padres, tutores o trabajadores sociales pueden venir a la oficina de NIC para inscribir al estudiante en nuestro programa. Tenemos matrícula abierta todo el año. IMPORTANTE! El estudiante debe calificar para nuestro programa antes de inscribirlo. Los estudiantes que se hayan inscrito en otras escuelas del condado de Shelby que califiquen pueden transferirse de su escuela a NIC. Llame a la oficina de NIC si tiene más preguntas. 901-416-6055

Parents, guardians, or case workers may come to the school office to enroll the student in our program. We have open enrollment all year long. Please note the student must first qualify for our program. Students who have enrolled in other Shelby County Schools who qualify may transfer from their school to NIC. Call the office if you have more questions. 901-416-6055
¡Contáctenos! / Contact us!
¿Quieres saber más sobre nosotros?

Llámanos al 901-416-6055. Estaremos encantados de responder a todas las preguntas. Nuestro horario es de 8:00 am a 3:00 pm, de lunes a viernes. Nosotros hablamos español.

Do you want to know more about us?

Call us at 901-416-6055. We are happy to answer all your questions. Our hours are 8:00 am - 3:00 pm, Monday-Friday.