COMMUNITY INDUSTRY PARTNERS SUPPORT TCTC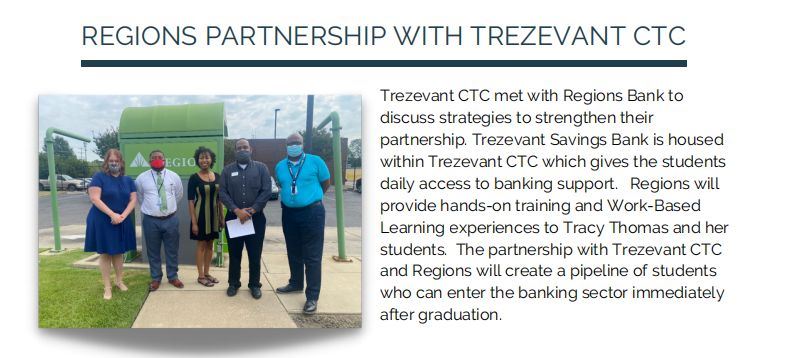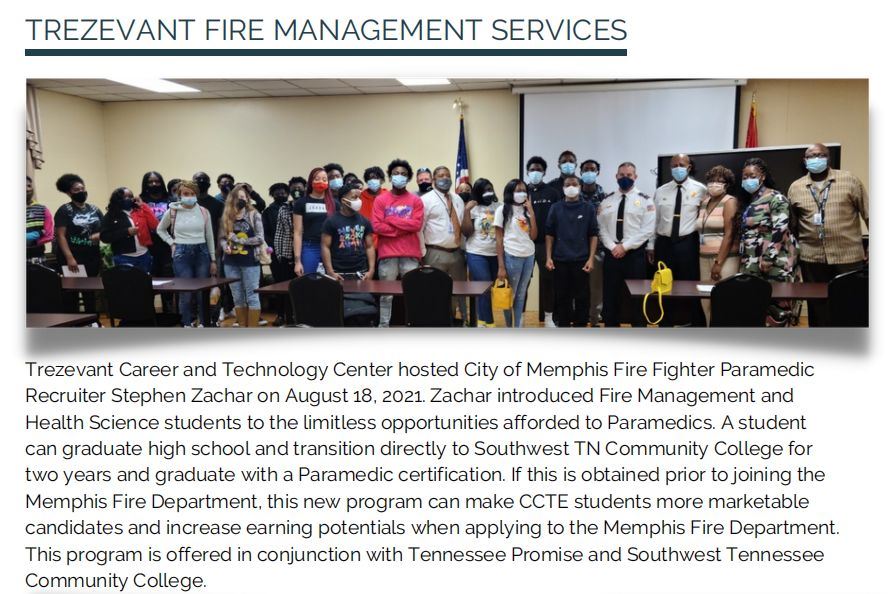 INTERESTED IN TREZEVANT CTC?
Use the link below to view our School Choice Page. Don't stop there...take a moment and explore our website to see the awesome opportunities we provide our students!
View our Students of the Week here on our Student Showcase page.

Check out this page often as we recognize our students' accomplishments.
Reporting a Positive COVID-19 Case
Parent Update
PARENTS, PLEASE CLICK ON THE "PARENTS & STUDENTS" LINK TO FIND ALL SCS UPDATES ABOUT RESOURCES AND UPCOMING EVENTS DESIGNED TO ENSURE A SUCCESSFUL SCHOOL YEAR FOR ALL SCS STUDENTS.

Information subject to change. For updates, monitor www.scsk12.org.
NEW AT TCTC THIS FALL!
The Trezevant Career & Technology Center NAF Health Science Academy is one of the newest members of the Shelby County Schools CCTE Memphis Career Ready Academies!

ADMISSION CRITERIA

Enrolled in the 10th grade for the 2021-22 school year
GPA of 2.5 or above
Good attendance and conduct record
2 Recommendation Forms from Counselors/Teachers/Administrators
Participate in an Entry Interview

For more information, contact Ms. Kandice Shorter (School Counselor) by phone at 901-416-3800, ext. 60196 or by email at shorterka@scsk12.org. SPACES ARE LIMITED!

Use the links below to view more information about the NAF Academies:

SCS Memphis Career Ready Academies Brochure