Testimonial - From a Student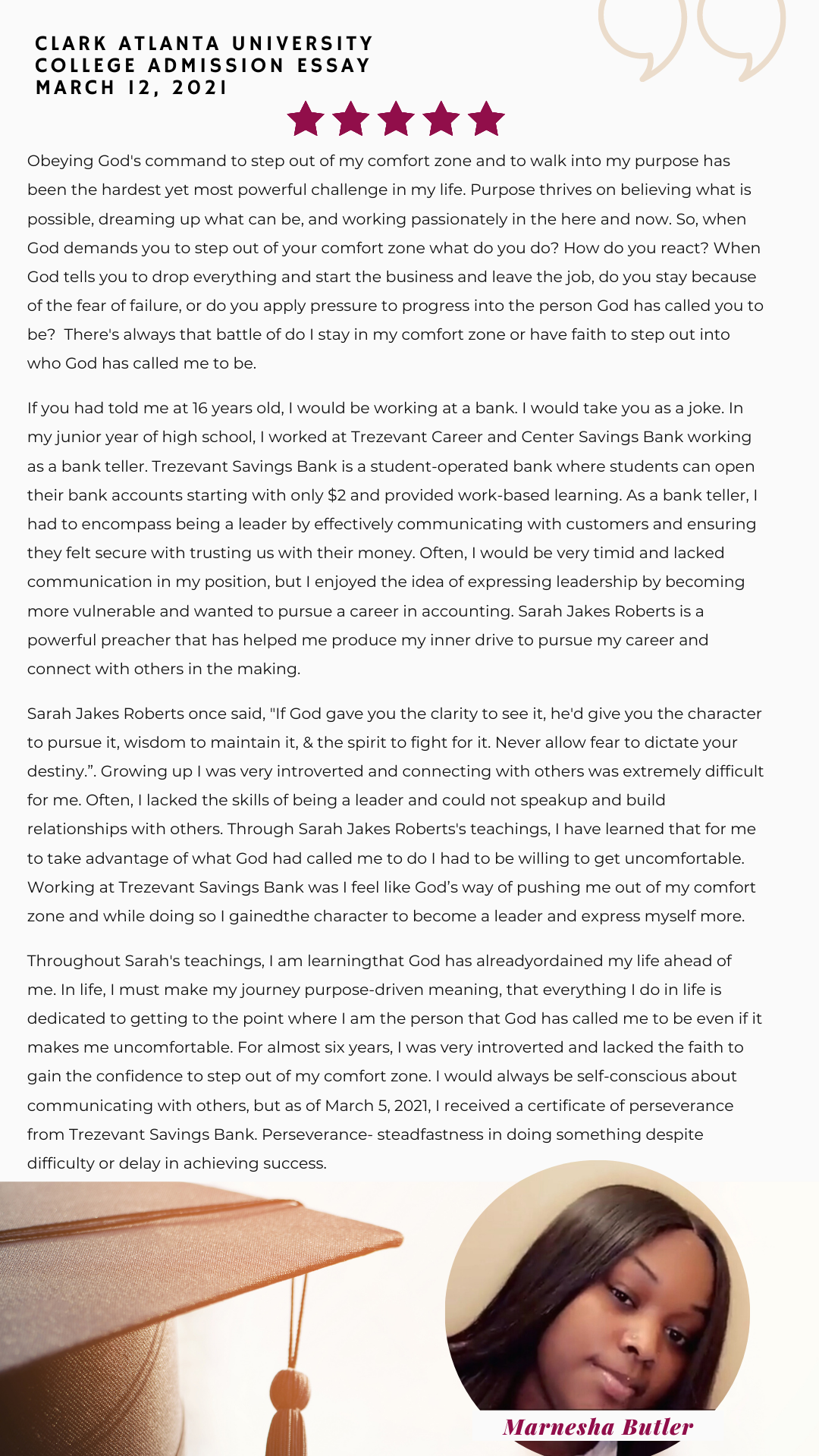 Testimonial - From a Student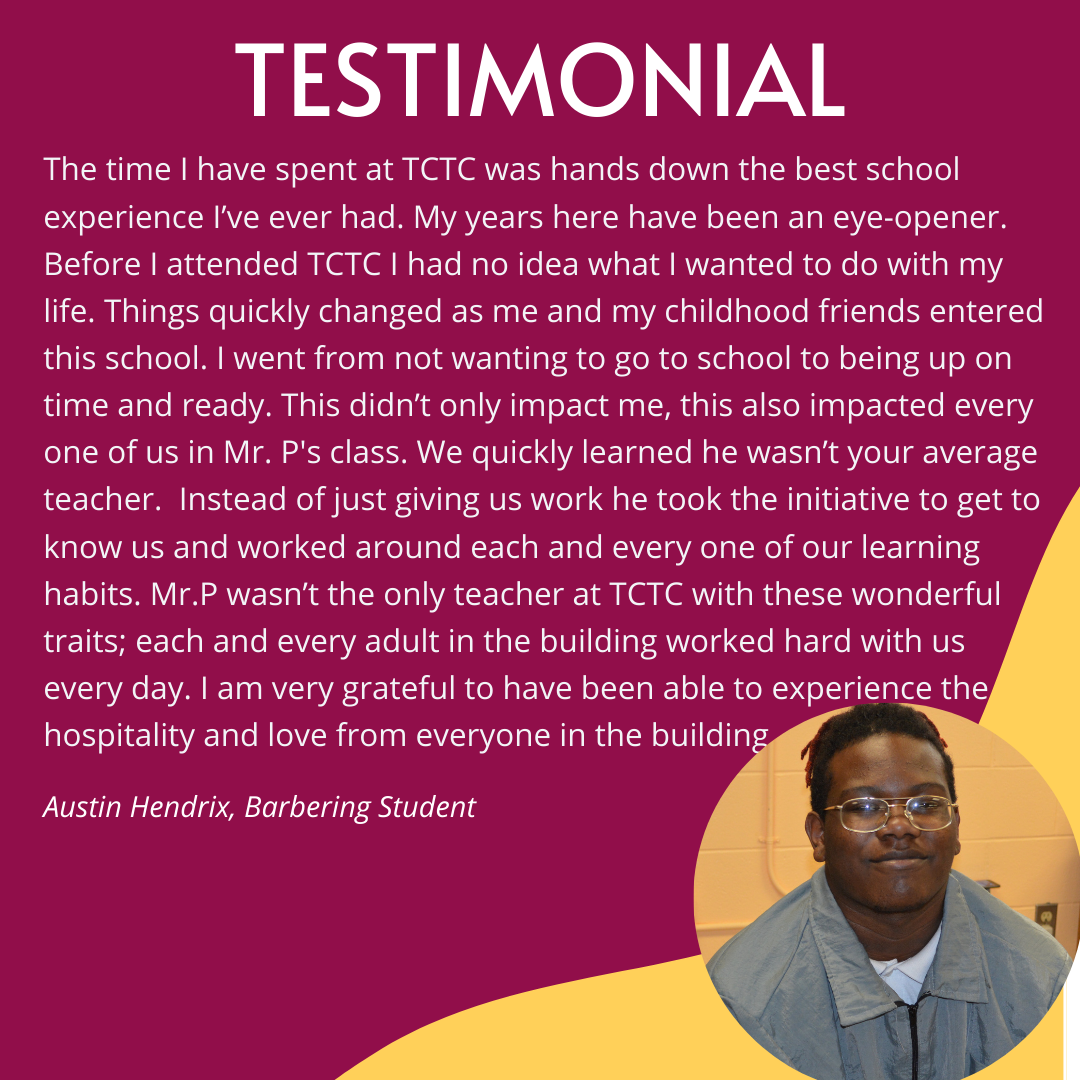 WHAT IS TCTC?
Discover what Trezevant Career & Technology Center is all about! Set aside some time to meet Principal Edwin Robinson and the amazing staff, who are more than happy to answer any questions you may have about our programs. Our school offers extraordinary opportunities to our students that prepare them for rewarding careers straight out of high school. Check out our website and find out why Trezevant CTC is a great choice for your child.

Please feel free to contact us for more information about our school and programs. Email Ms. Kandice Shorter at shorterka@scsk12.org.
ABOUT US
Trezevant Career & Technology Center is a specialty school that serves as an academic center of learning and education that motivates and nurtures all learners by preparing them to become future leaders and professionals in the industrial, professional, and medical arenas. We work to ensure that our students experience a rigorous career learning pathway that provides real options upon graduation.

Trezevant CTC provides ReadyGrad CCTE programs that allow high school students to earn college credits & industry certifications.
Students receive practical application and theory along with the soft skills needed to be successful in today's workforce.
Students apply hands-on learning using industry-based technology in classroom laboratory settings that simulate "real life" employment experiences.
Participation in Career Technical Student Organizations helps to enhance students' leadership skills through specialized events, community service, and competitive events.
Business and industry partnerships provide a strong foundation for our programs and students benefit from their offerings of field trips, guest speakers, work-based learning, and internships.
PROGRAM OFFERINGS
AUTOMOTIVE MAINTENANCE & LIGHT REPAIR
BANKING & FINANCE
BARBERING
COSMETOLOGY
CRIMINAL JUSTICE & CORRECTIVE SERVICES
CULINARY ARTS
FIRE MANAGEMENT SERVICES
SUPPLY CHAIN MANAGEMENT
TECHNOLOGY (STEM)
THERAPEUTIC SERVICES (HEALTH SCIENCE)
INDUSTRY CERTIFICATIONS OFFERED AT TCTC
Trezevant Career & Technology Center equips our students with extensive opportunities to earn certifications and licensures that readily transfer to "real world" jobs and careers. Our staff works hard to ensure that each of our students will be READY GRADUATES as recognized by the Memphis-Shelby County Schools District and the Tennessee Department of Education.

Industry Credentials & Early Post-Secondary Opportunities offered at Trezevant CTC:

Automotive Service Excellence (ASE)
Basic Life Support (BLS)
Certified Clinical Medical Assistant
First Aid / CPR / AED
Hair Braider Registration
Microsoft Office Specialist (MOS)
National Incident Management System (NIMS)
OSHA 10
Personal Financial Literacy
ServSafe Food Handler
ServSafe Manager
TN Cosmetology License
TN Master Barbering License
...and several others
Contact us
We are eagerly awaiting to hear from you! Please contact Ms. Kandice Shorter by phone at 901-416-3800, ext. 60196 or by email at shorterka@scsk12.org to receive more information about our school and programs.
School Choice Facts
Trezevant Career & Technology Center primarily services students from the Raleigh-Frayser area that attend Trezevant High School and Raleigh-Egypt High School. Transportation between these feeder schools and Trezevant CTC is provided within the regular school day and our courses are seamlessly incorporated into the students' class schedule.

For more information about attending Trezevant CTC, please contact us using the information in the section above.
TESTIMONIAL - From a Student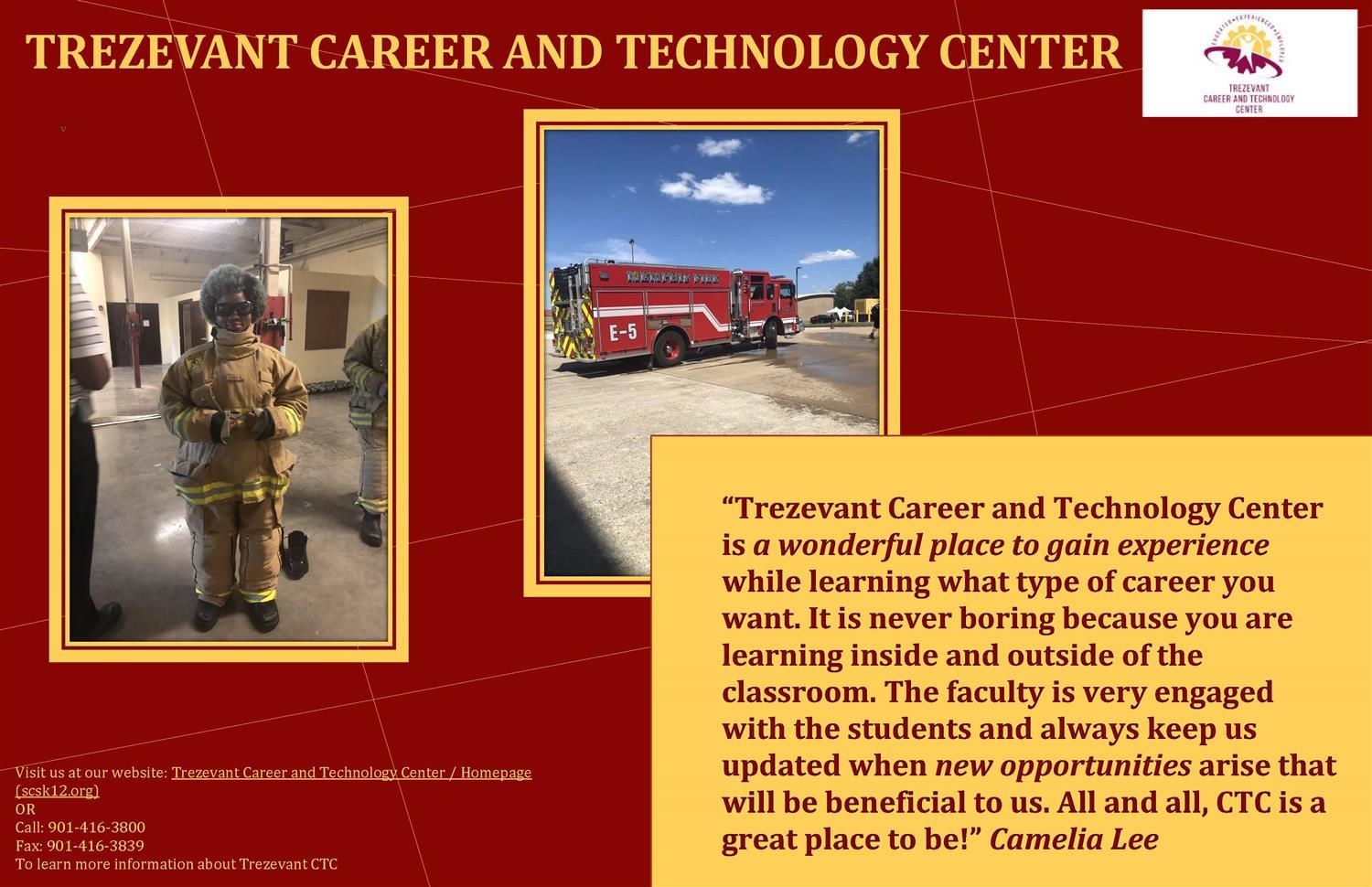 TESTIMONIAL - From a Parent