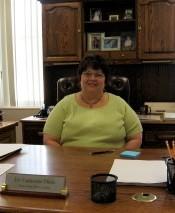 Phone:
Email:
Degrees and Certifications:
Dr. Diezi

Welcome to Shelby Oaks Elementary School. We are energized to begin a new year. I am eager to be your principal again this year and know that it will be a year of success for all of our children. I hold high expectations for all staff, the students, and myself. We are committed to making learning significant and I want to pledge that we will do our utmost to help your child experience growth. I believe passionately that, "All children will learn, and everybody needs to do whatever it takes to see it happen." Reading and mathematics will continue to be a focus this year and we will begin to develop an excitement in science and social studies through projects and innovative ideas.

If students believe that they can complete a task, work hard at that task (and we will teach the students what it means to work hard) they will find that they are capable of achieving great success. Students will be challenged as we set high expectations, implement new ideas, and make plans. We also want students to exhibit good behavior in and out of the classroom. Our Discipline Plan will guide us as we move toward a responsive culture.

Parents will be well informed of their child's progress toward success through on-going communication with teachers. Our use of agenda books is a valuable communication tool. When report cards are issued there should be no surprises. It is our goal to build a strong and close school community through excellent communication and clear understanding of the school by everyone connected to the school community. I encourage you to speak to me directly about any questions or concerns that arise during the year. With your cooperation and efforts by all of us, this will be an excellent year.
Phone:
Email:
Degrees and Certifications: