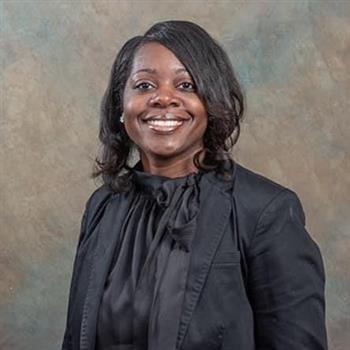 Phone: 901-416-4495
Email:
Degrees and Certifications:
Mrs.

LaShanda Foster

Greetings Bulldog Family!

Welcome to the Hidden Gem in Midtown! We will continue our theme – "Believe in Bruce." Your commitment to our scholars and school is commended, as we begin our team efforts to continue improving the future success of our students. Our school hours are 8:15 to 3:15.

This school year we have made some changes to improve the quality of education, as well as ensure the continued safety of our scholars. Some of these changes include:
School-wide Behavior System- This school year we will be utilizing a new behavior framework called LiveSchool. LiveSchool is an app that helps teachers, administrators, students, and parents communicate and collaborate in real-time to impact positive school culture and climate. Scholars will be given merits (positive points), and demerits (negative points). Scholars can purchase items in the Bulldog Store with the money earned (items include No uniform Passes, No Homework Passes, entry to E-parties, etc.). Demerits will also be associated with a different behavior intervention. Scholars who commit major offenses will be assigned a day in the turnaround room. Students will participate in character educator, academic hour, and school beautification projects while in the turnaround room. Parents will receive login information to keep track of scholar's progress.
School-wide Intervention Time- The entire school will experience intervention at the same time daily from 8:30 to 9:15 on Mondays-Thursdays. It is imperative that all scholars arrive to school on time so that they do not miss this important intervention time. Scholars who may not be on grade receive targeted support during intervention.
Dismissal process to ensure student safety- Each parent/guardian will receive a car rider number to be visible in the windows of their vehicles. These numbers will be associated with your child(ren) and will assist us with dismissing scholars expeditiously. This process will assist in keeping our scholars safe and orderly and will be a huge benefit during inclement weather. PreK dismissal will occur daily starting at 2:30 from the Pre-K entrance. All scholars in grades K-5 start dismissing at 3:00 daily.
Other updates include:
No vehicles are authorized to park in the Bellevue Middle lot at any time. Bellevue staff have parking pass that must be visible. Unauthorized vehicles will be towed.
Each day I am grateful for your loyalty and support to our scholars, parents, staff, and our school. Your efforts make it very clear that you are a dedicated member of our family. Your contribution is what helps make Bruce succeed on a daily basis. I appreciate all that you do for the children of Bruce Elementary and I eagerly look forward to our continued partnering this year. Working together, let's make this the best year ever as we work toward DESTINATION 2025. We are Bulldog Strong: building the foundation for a better tomorrow. As always, Believe in Bruce!
With our children in mind,
Principal LaShanda Foster