Hamilton High School Is The Place For You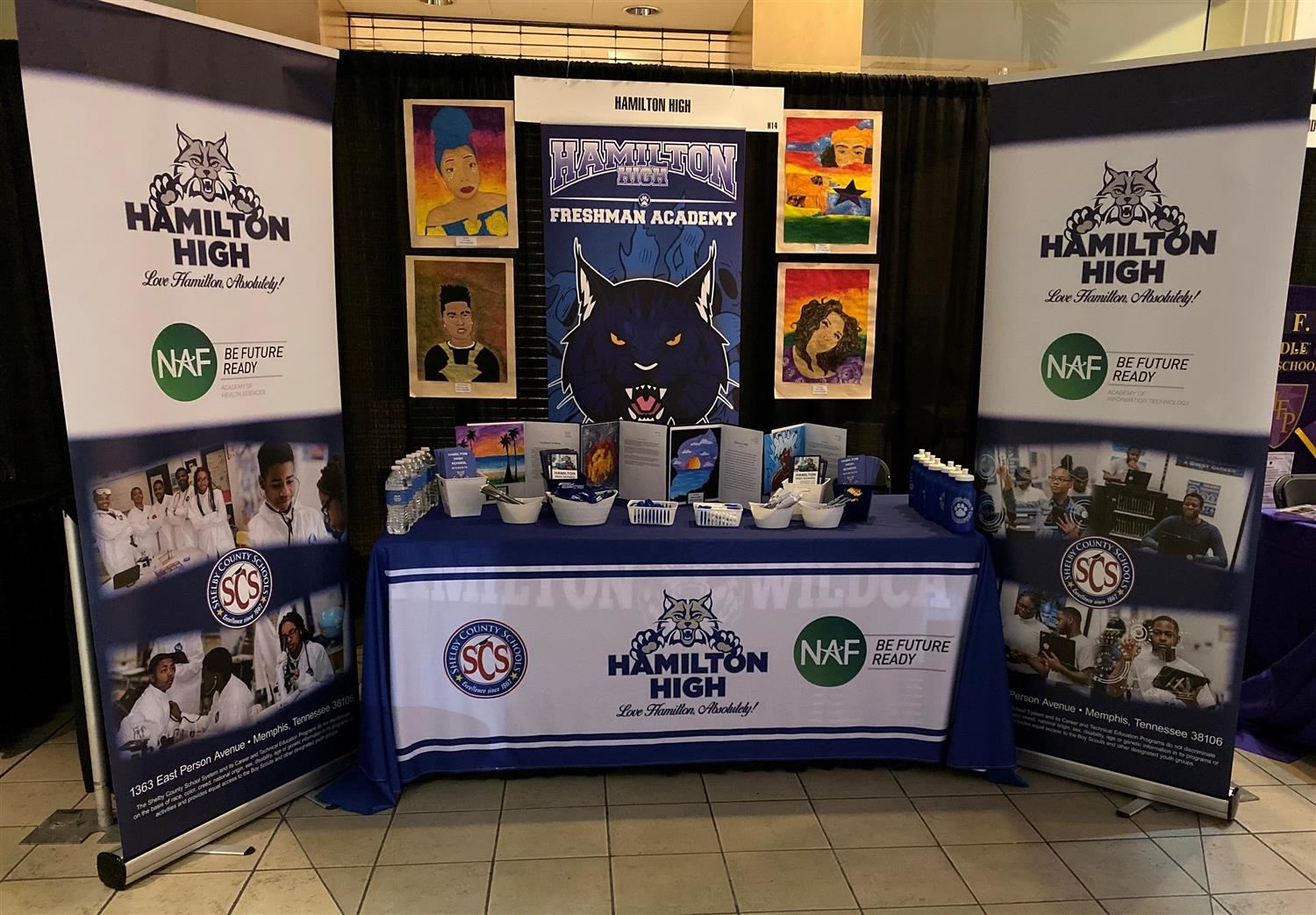 Hamilton High School Brochure
Hamilton High School STEM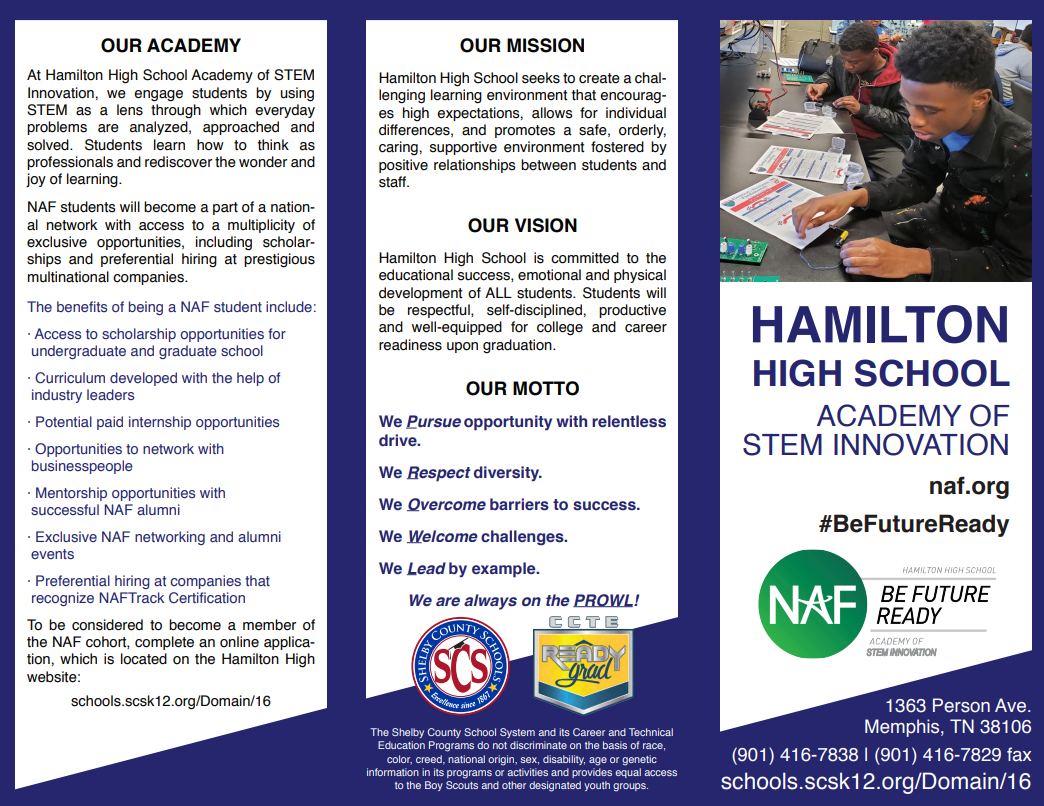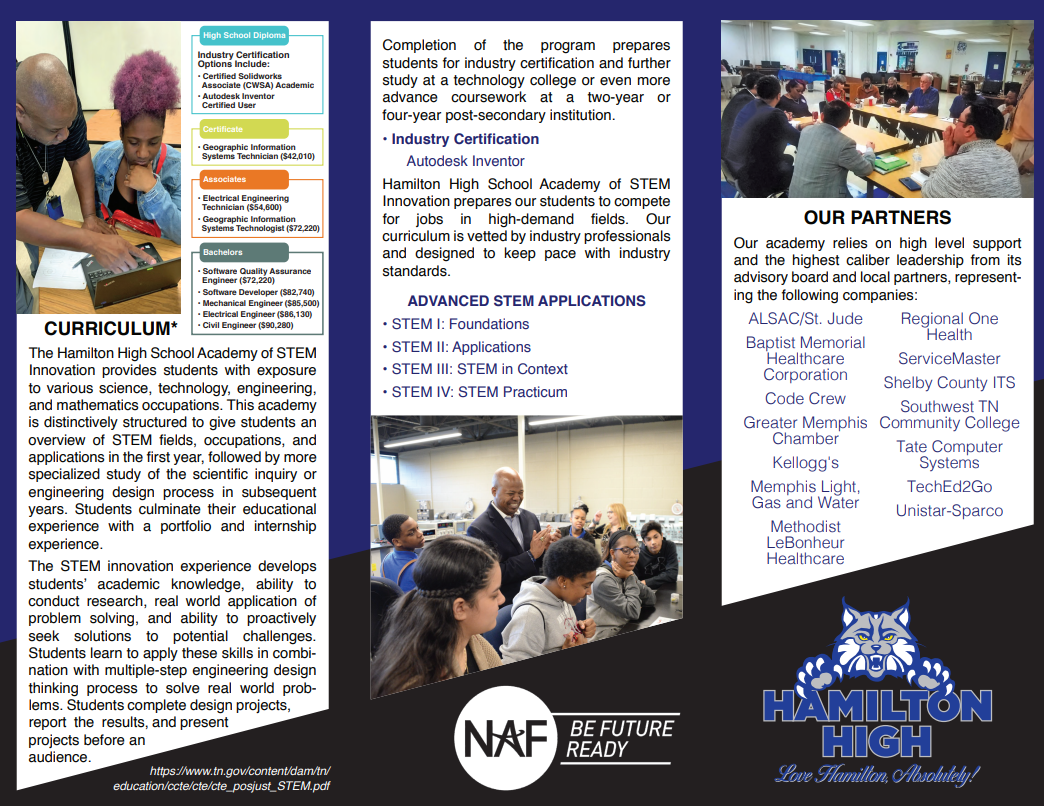 Hamilton High School Health Science
MEET OUR PRINCIPAL
Mr. Blanchard Diavua

Mr. Blanchard Diavua was born and raised in Bridgeport and Stratfort, Connecticut. He attended The University Of Pennsylvania. Mr. Diavua served as a math teacher at West Philadelphia High School. He became Principal of the Universal Audenried Charter High School in South Philadelphia in 2015. During his tenure at Universal Audenried Charter School, Principal Diavua led the school for five years helping the school to advance from one of the lowest performing schools in the district to one of the highest performing schools in the district. Mr. Diavua served as the Vice Principal of Hamilton High School during the 2020-2021 school year. Mr. Diavua resides in Shelby County with his wife and daughter.
ABOUT US
Hamilton High School seeks to create a challenging learning environment that encourages high expectations for success through development-appropriate instruction that allows for individual differences and learning styles. Our school will promote a safe, orderly, caring and supportive environment. Each student's self esteem is fostered by positive relationships with students and staff. We strive to have our parents, teachers, and community members actively involved in our students' learning.
STUDENT PROGRAMS & ACTIVITIES
ACT 21+ Club

Art Club

AVID

Band

Baseball

Basketball (Boys/Girls)

Cheerleading

Choir

C.H.A.M.P.S.

College and Career Readiness

Cosmetology

Cover Girls

Cybersecurity

Dual Enrollment

FBLA (Future Business Leaders of America)

FCCLA (Family, Career and Consumer Science)

Football

Health Science

JROTC

Leadership Memphis

Majorettes

NAF Stem

Polish Pearls

Robotics

Skills USA

Softball Track (Boys/Girls)

Volleyball
School Choice Contact Person

Latonya Pratcher

pratcher ll@scsk12.org