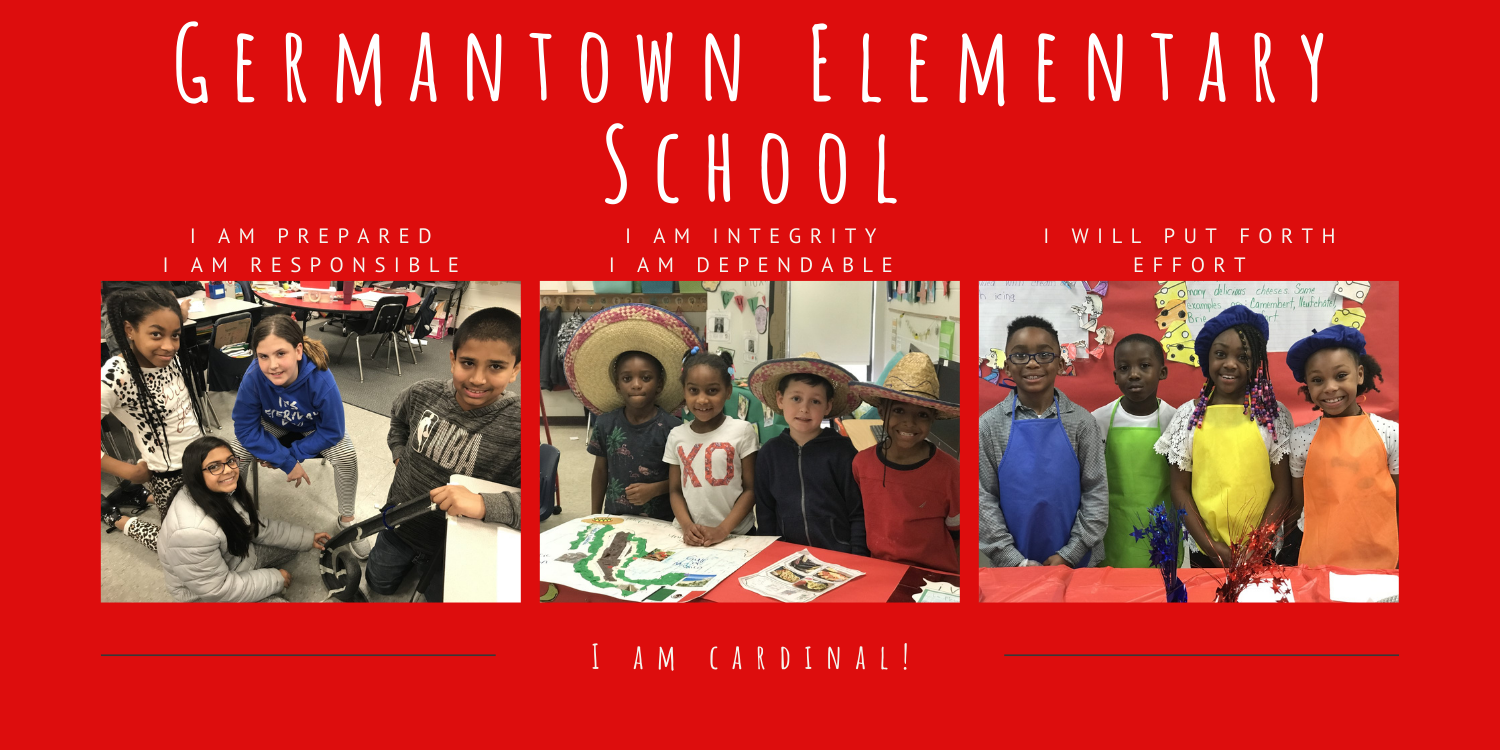 Join us at Germantown Elementary!
Optional Open House Video
ABOUT US
Germantown Elementary School became an Optional School in 2014. We have a school-within-a-school design, with both traditional and optional classes. Our school hours are 9am-4pm.

Our enriched academics and International Studies program challenges students while preparing them for the real world. Through creative, collaborative, and challenging academics, our students achieve at the highest level. We empower students to be independent thinkers, responsible citizens, and community leaders. We offer an exploratory curriculum of global cultures for all students. All of our students participate in conversational French classes.

Before and After Care is available through the YMCA.
STUDENT PROGRAMS & ACTIVITIES
Conversational French Classes for All Students
STEM Engineering Club
Robotics Club
Kiwanis K-Kids
Memphis Symphony Side-by-Side Concert
Guitar Club
Chorus
Breakout EDU
Beta Club
Garden Club
Conversational French Student Videos
Contact us
We are here to help you! For more information, please contact Ms. Kaadia Thompson at (901) 416-0945 or send an email to thomsonk3@scsk12.org for more information about our school and programs!

For more information about our Optional Program, please contact Mrs. Meredith Buchanan at (901) 416-9183 or email at buchananm@scsk12.org.
School Choice Facts
Students who live within our school attendance zone do not have to submit a school choice application. They can simply register when the early registration period opens for the new school year.

Students who live outside the attendance zone can submit a General Choice Transfer Application. Applications are based on available space in the school and are processed in the order they are received.

SCHOOL CHOICE LINKS: