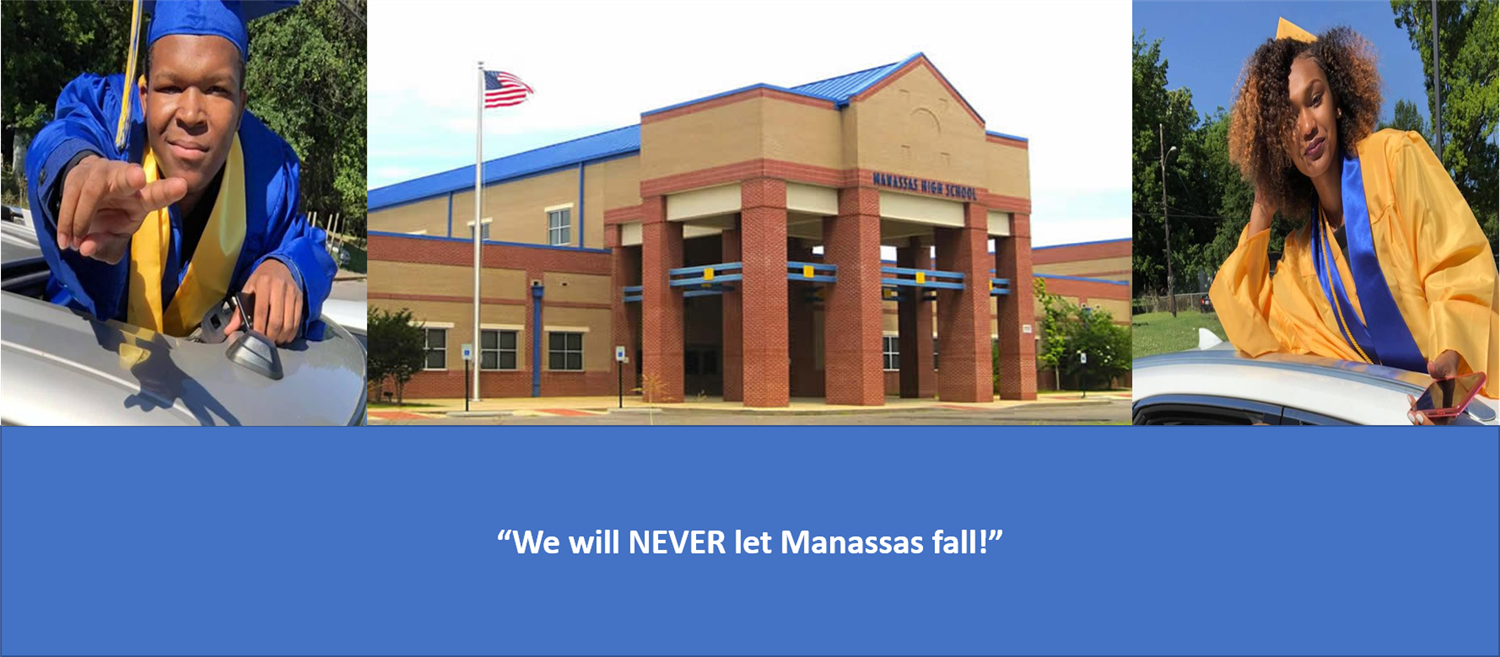 VIRTUAL OPEN HOUSE

Our virtual Open House gave parents the opportunity to meet educators and learn of the academic, extracurricular and community opportunities that we offer. Meet Principal Cooper and hear from our amazing teachers. Plus learn about all or school programs and why Manassas is a great place for your family.

Download our virtual Open House presentation HERE.
ABOUT US

Manassas High offers a myriad of learning experiences for students and prepares them to be lifelong learners.

Dual enrollment
Active and engaging Alumni
Job opportunities with UPS
Industry certifications
JROTC 1st Place Brigade Champions
Rotary Citation with Platinum Distinction
STUDENT PROGRAMS & ACTIVITIES

STEM
JROTC
Band
Clubs
Sports
ACT Test Prep
Family Data Night
College Field Trips
Freshmen Success
Criminal Justice Conversations
CONTACT US

We are here to assist you! Call at 416-3244 or send an email at LatikerYC@scsk12.org for more information about our school and programs.
SCHOOL CHOICE FACTS

Students who live within our school attendance zone do not have to submit a school choice application. They can simply register when the early registration period opens for the new school year.

Students who live outside the attendance zone can submit a General Choice Transfer Application. Applications are based on available space in the school and are processed in the order they are received.