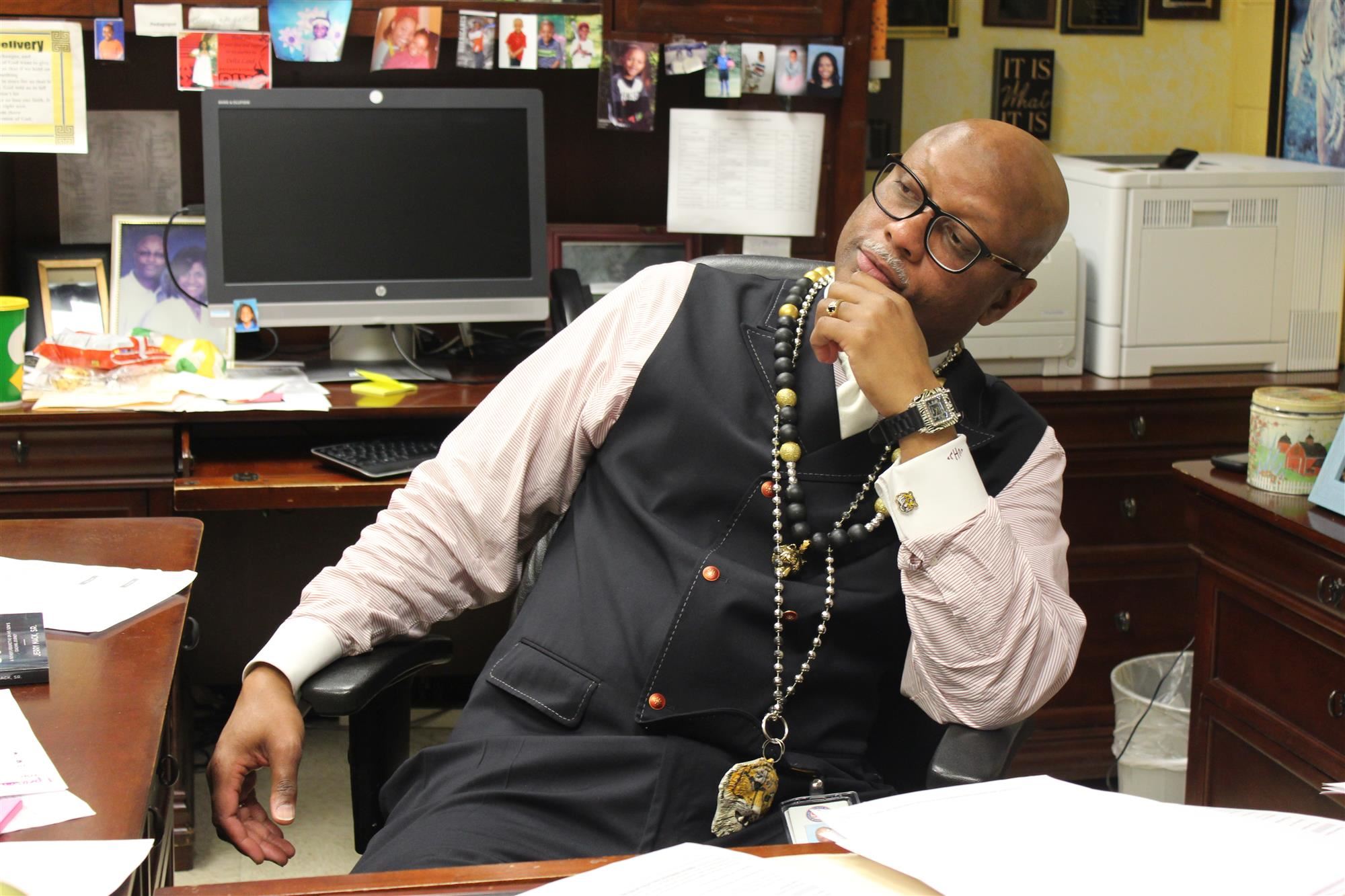 Phone:
Email:
Degrees and Certifications:
Dr.

Vincent J. Hunter

Dr. Vincent J. Hunter Executive Principal of Whitehaven Empowerment Zone


A Tiger's Tale
Whitehaven High School's teachers and students are on the move 24/7, leading the way to academic success; all while seeing the vision through the eye of the Tiger.
Dr. Vincent J. Hunter serves as the primary interface between Whitehaven High School and its parents and students, commonly referred to as stakeholders for residents who reside in the Whitehaven community. A graduate of Whitehaven High (1982), Memphis State University (1990), University of Memphis (2000), and California Coast University (2006); this preceptor is passionate about learning and the educational challenges faced by our young people.
Well trained and voiced in Jean-Jacques Rousseau philosophy of education; where the study of such questions as what education is and what its purpose is, the nature of the knowing mind and the human subject, problems of authority, the relationship between education and society. Dr. Vincent Hunter has adopted one primary principle as an educational practitioner; Every Child has Worth and Dignity.
Hunter, a self-described hard worker, often recounts the words of his mother Mrs. Lisbon Juanita Hunter: "Don't try to outsmart people, just outwork them." Using this as motivation for the challenges he faces on a daily basis ensuring his students are afforded every opportunity to be successful both in and out of the learning environment. He seeks to move through the 21st century, by positioning his scholars to receive the teachings of their preceptors who have been charged with higher standards, the enhancement of teacher instructional delivery methods and the improvement of yet the pillar of our nation's educational system, State and National Standardized Testing. Dr. Hunter encourages his faculty to rise to the demands of the workplace, embrace technology, and approach the challenges our students face with dignity and precision all while providing real-world experiences to them.
With over 24 years of experience as a Mathematics Teacher, principal, and now Executive Principal of the Whitehaven Empowerment Zone, Dr. Hunter serves as a Principal Mentor for Shelby County Schools' Urban Education Executive Leadership Program, New Leaders New Schools, and Christian Brothers University. When he is not interfacing with aspiring principals or ensuring all points are covered as it relates to the district's expectation of him as a principal; you can find this preceptor drawing parallelograms or showing students how to solve for "x" in order to complete an Algebraic equation.
During his family time with his wife Tracy at his side, Hunter can be found cheering his sons Vincent Jr. and Tyler on the football field and his daughter Taylor on the volleyball court. He is most proud of being a member of the Parkway Village Church of Christ where he met his wife and communes weekly with family and friends.