Jaguars Football 2023-Are You Ready?
Loungin' On The Lawn
AMWMS Faculty Members Enjoying MSCS' Loungin' On The Lawn Back To School Celebration
Jaguars Health & Wellness
Scenes From Sneaker Ball 2023
Congratulations, Ms. Doris Allen, MSCS December Instructional Superhero!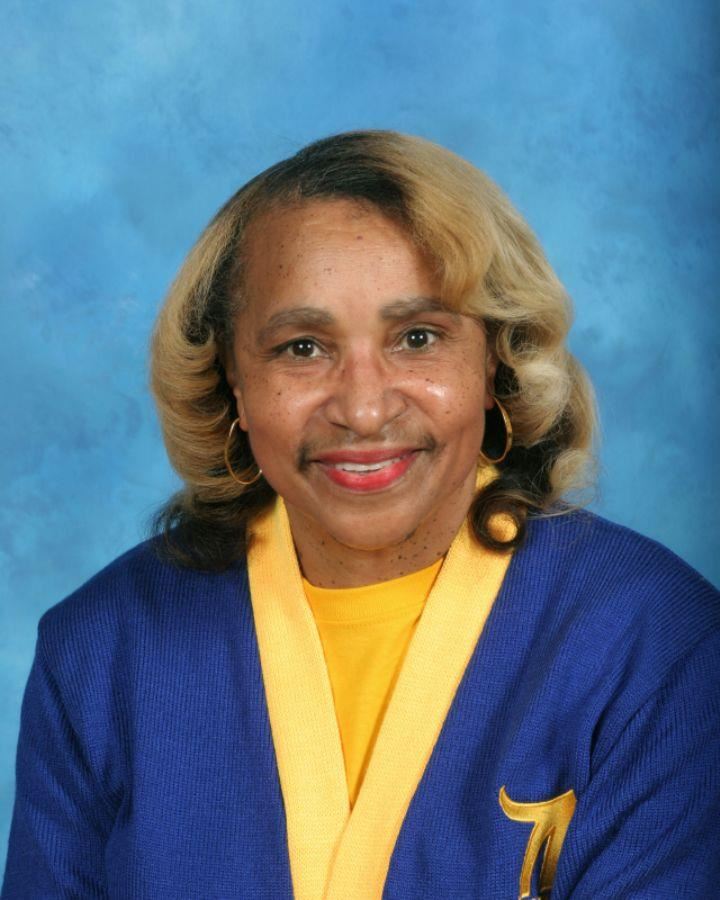 Phone:
Email:
Degrees and Certifications:
Mrs.

Doris Allen

Mrs. Doris Allen is an art teacher at A. Maceo Walker Middle School. Her primary motivation is academics. Being a mentor is crucial to her, and she hopes all mentees succeed. Mrs. Allen is compassionate because she has strong interpersonal and communication skills, an ability to work well in a team, a willingness to learn and adapt, empathy, and patience. Her energy and enthusiasm in the building, focus on application, willingness to share what she's learned, and commitment to lifelong education all contribute to her success as a teacher. Mrs. Allen never misses a day of work and is always willing to provide a helping hand to whoever may need it. She is responsible for the breakfast duty, posts inspirational bulletin boards, counsels children and adults, and tutors students. Her popcorn is the finest in the United States. She is an asset to A. Maceo Walker Middle School and has a pure heart.
Celebrating Ms. Rucker-WREG Teacher Of The Week
Congratulations to Ms. Angela Rucker.

(WREG's Teacher Of The Week for Dec.5-9, 2022)
Current News & Information
Showing Growth & Proficiency

Congratulations to the Game Changers! Ms. Adams' and Mr. Brittenum's 8th grade students showed GROWTH & PROFICIENCY on CFA#2 in Social Studies and Science.

AMWMS' 2022 Basketball Homecoming Recap

The Jaguars had an amazing time celebrating our 2022 Basketball Homecoming. The students participated in several dress-out days, including Jersey Day, Nerd Day, Senior Citizen Day, Blue and Gold Day, and Rep Your Favorite College Day. On game day, the students enjoyed a pep rally with performances by the Mitchell High School Band and our own outstanding Jaguar cheerleaders. The Jaguars and Lady Jaguars brought home victories in their games that evening. A special shout out goes to our 2022 Mr. Basketball-Denarius Perry,our 2022 Miss Basketball-Shadarra Cryer, and our 2022 Miss Cheerleader-Greenlee Futrell.

Congratulations to the students who were chosen by their classmates to serve on the royal court for AMWMS' 2022 Basketball Homecoming. Our sixth grade duke and duchess were Quante'vious Bowens and Mariah Adams. Jaylan Acoff and Jamella Wilson were selected by their classmates as seventh grade prince and princess. The eighth grade prince and princess were Tamarian Wilson and Shadarra Cryer. Dre Wash and Kaliah Perry were crowned AMWMS's 2022 Basketball Homecoming King and Queen.

A. Maceo Walker's Got Talent

A standing ovation to the participants and winners of A. Maceo Walker's Got Talent Competition. The audience enjoyed vocal, rap, and dance performances by some of A. Maceo Walker's talented students. First place belonged to a rap performance, On A Mission, by eighth graders Willie Reed And Demetrius Swanson. Willie was also the second place winner with a vocal performance, Good At Goodbye. Our third place winner was sixth grader, Terrell Williams with a vocal performance, Love Don't Change.