Our Mission
Cordova Middle Optional School provides a safe and challenging climate that enables all learners to experience high quality instruction by fostering collaborative interactions with each other and among all teachers who use research based instructional strategies to ensure all learners are College and Career Ready.
Reporting a Positive COVID-19 Case
Quarantine Meals for Students
Beginning Monday, September 20, 2021, SCS Nutrition Services will provide free breakfast and lunch meals to students who are in quarantine due to a positive COVID-19 test or are deemed a close contact of someone who has tested positive for COVID-19.

The meals will be distributed through a touchless drive-thru process -- the same process used for bulk meal distribution -- at each location to prioritize safety. Parents MUST have their child's PowerSchool ID to receive the meals.

For more information on distribution and verification requirements, click HERE.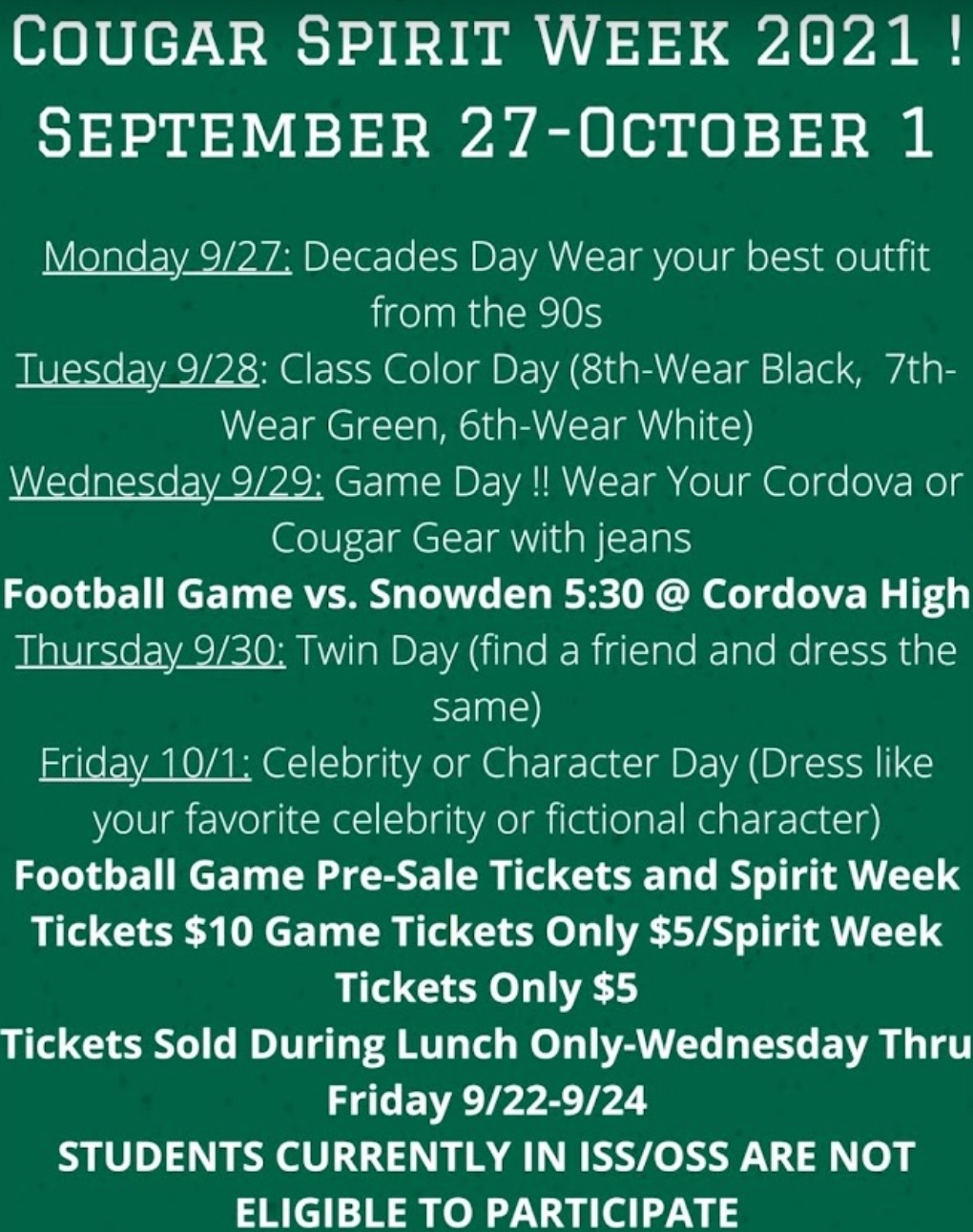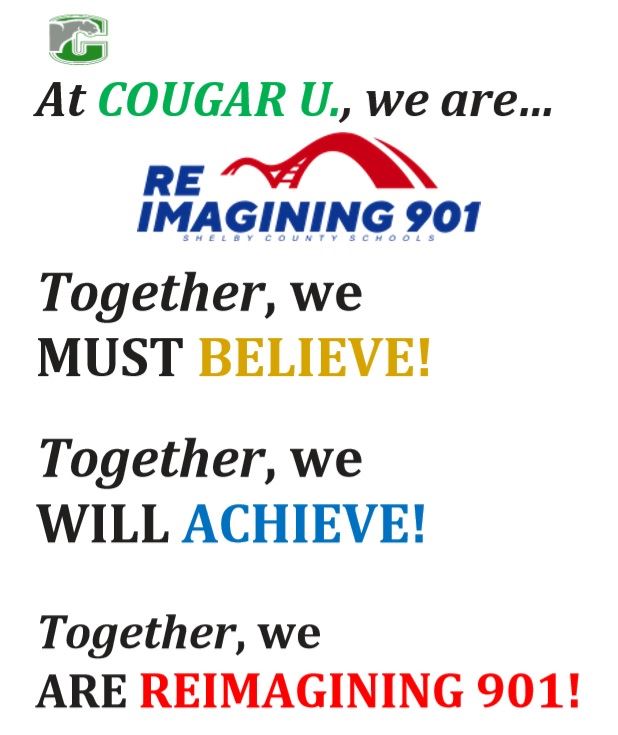 Ms. Fayne because the text sent thank me for assisting me with the 6th-grade hall and being present was greatly appreciated.
Ms. Milling because you are awesome. Thank you for supporting Exceptional Children, 2021-2022.
Ms. Debra Jenkins because you worked so very hard and kept up a non-stop pace during registration and managing the front office.
Ms. Brookes because you are the BOMB!!!
Ms. Gilliam because you own 8th-grade lunch and set high expectations!
Ms. Morton because you entered a new school environment with a great attitude.