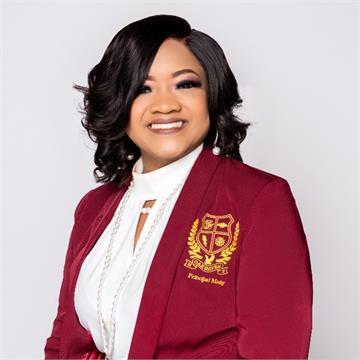 Phone:
Email:
Degrees and Certifications:
Mrs.

Jocelyn Mosby

As a product of legacy Memphis City Schools, I began my educational journey at Lauderdale and Graves Elementary Schools with an early vision to be somebody someday. I thrived as a perfectionist which led me to many teacher recommendations to undergo rigorous studies with the MCS optional schools program. My educational training took off at Bellevue Junior High where I continued my studies successfully as an honor's student. Little did I know that my next stop would be at Whitehaven High School, the home of the mighty Tigers. There, I was involved in numerous activities that included DECA, Who's Who, National Beta Club, WHS Marching Band, Yearbook Staff and much more! Graduating in the top of my class flourished opportunities at the University of Memphis where I obtained a Bachelor of Arts in English and later, a Masters of Arts degree in Education from Union University, and an Educational Specialist Degree from Arkansas State University Summa Cum Laude. My career evolved throughout the years with Shelby County Schools which includes over 3 years of experience as assistant principal, one year experience as instructional facilitator and PLC Coach, 10 years experience as a Level 5 English and Language Arts teacher, and many other district capacities. My work is driven to fulfill Shelby County School District's move toward its vision of Destination 2025.
I served as assistant principal at Booker T. Washington Middle and High School from 2016 to 2019 where I primarily focus on instructional leadership and day to day school operations. I lead professional development opportunities and weekly planning sessions that assist educators in embedding successful instructional practices, safe practice, interventions, support and analyze data and more that lead to overall school successes. Additionally, I assist in building a school culture that is conducive to learning. I have created successful partnerships with community leaders and organizations that support our teams of teachers, students and parents. I relish the range of challenges that are part of this job and enjoy working with students, parents, and teachers.
With a true passion for education and with the motto: "Failure is not an option," my career has advanced through my determination and hard work to that which is presented today. My life was motivated by parents who instilled in me to trust God and to use myself as a living vessel & the ever vesting support from my husband and children. Here at Oakhaven, we breed leaders and our focus is high quality teaching and learning everyday! Our school motto says "Hawks don't walk. They fly!"