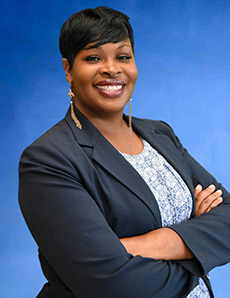 Content
Stephanie Love has lived and been active in North Memphis, Millington and unincorporated areas of Shelby County all of her life. Stephanie Love attended Millington Central High, studied Psychology at The University of Memphis and later became a licensed cosmetologist.

Ms. Love's advocacy began as a parent volunteer in August 2011 at Delano Head Start where she noticed the unacceptable parking accommodations. This motivated her to begin directing traffic to ensure the safety of the children and parents and was able to effectively advocate for an improved parking lot. Because of her passion and willingness to help, Stephanie was elected to serve on the Shelby County Head-start Policy Council where she later became Vice-Chair.

Stephanie Love also served as Vice President of the Frayser Neighborhood Council- a community group that was born out of President Obama's Neighborhood Revitalization Initiative in 2013. Stephanie was elected to the Frayser Neighborhood Council as a resident on May 4, 2013, and was later selected as Vice President by the group. The Frayser Neighborhood Council has had success in helping to improve the quality of life in Frayser. Some of those successes include effectively advocating Memphis City Council for improvements to Denver Park- a once gang-ridden park taken back by neighbors, getting approval from Memphis City Council for new sidewalks in front of Corning Elementary, stopping a new trailer park development, developed Frayser 2020- a plan to improve quality of life in Frayser and planning of the Frayser Town Center and just recently advocating with fellow Memphians to prevent a landfill from expanding next to an elementary school, and other urban neighborhoods in Shelby County.

Stephanie Love was elected to the Shelby County School Board in 2014 and later re-elected in August of 2016. Stephanie Love currently serves as the Vice-Chair for the Shelby County Board of Education, the Chair of Community Engagement Committee and Co-Chair of the Legislative Committee.

As a board member and parent of 3 school-aged children, she knows and understands the challenges parents and children face as it relates to the constant changes in education. Stephanie Love believes when parents, school employees, district officials and all elected governing bodies work together more can be accomplished.