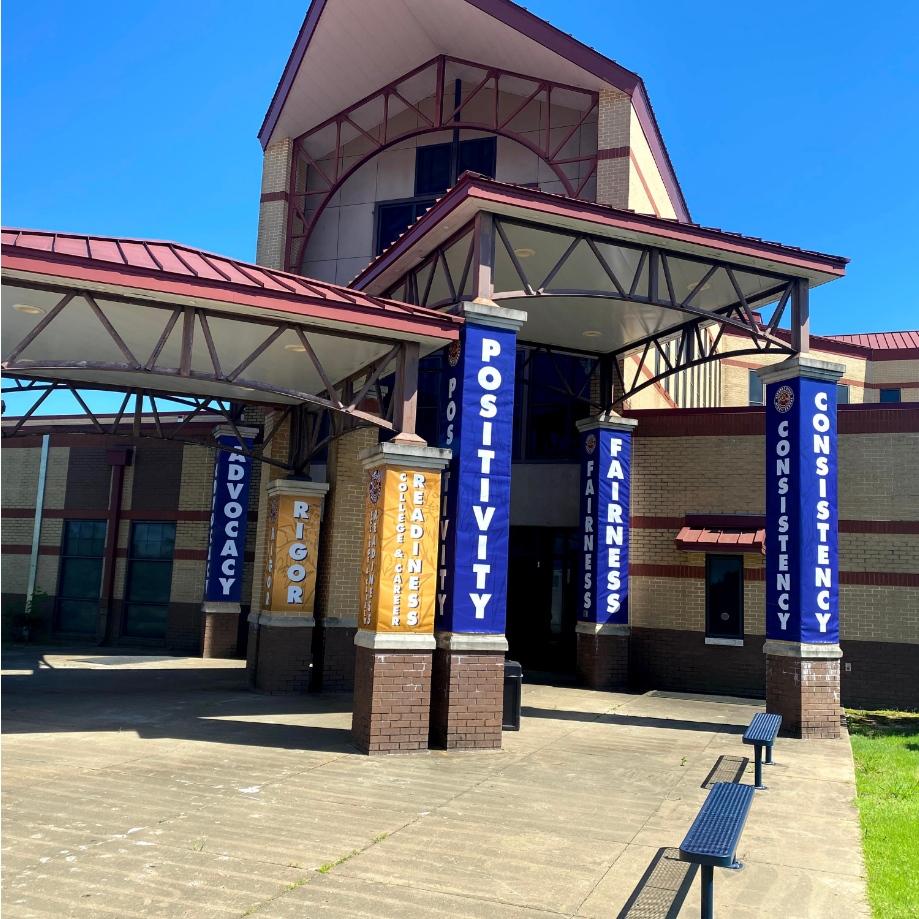 OUR MISSION

Our mission is to develop a community of learners focused on safety, academic success, rigor, and college and career readiness while promoting accountability, positivity, research-based strategies, advocacy, consistency, and fairness.

OUR VISION

We envision a school committed to building a joyous, meaningful environment where we hold one another accountable and everyone has a voice.

OUR PHILOSOPHY

We Put Students First!

At Hickory Ridge Middle School, we understand that each of our students has individual wants and needs. We believe that learning can only be fostered from a feeling of mutual respect and compassion, and we maintain those values in everything we do. Our unique approach provides students with the proper support system that will help lead them to a successful path.