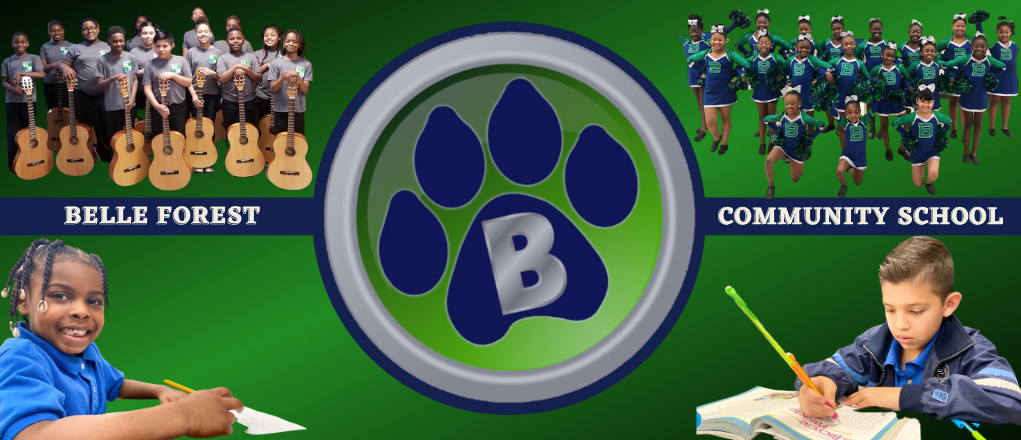 ABOUT US
Belle Forest Community School is the first and only community school in Memphis, TN, specializing in fostering community relationships and providing our students and their families with resources and opportunities for self, family, and community development.

The mission of Belle Forest is to equip every scholar to think the highest, reach the highest, and achieve the highest in every area of their lives. Our integrated focus on academics, health and social services, youth and community development, and community engagement leads to improved student learning, stronger families, and a healthier community. At Belle Forest Community School, education is paramount, talents are nurtured, and community is family.
VIRTUAL OPEN HOUSE JAN. 20!
Join us for our Virtual Open-House Meeting!

Thursday, January 28,2021 at 5:00pm

JOIN US FOR A PARENT DEVELOPEMENT SESSION 5/ HISPANIC MEETING!

January 26, 2021 at 5:00pm

Parent Meeting for our 2nd Grade Scholars!

Tuesday, January 26, 2021 4:30-5:00pm

Join us for 3rd Grade Parent Meeting!

February 2, 2021 at 4:30pm




Contact us
We are here to assist you! Call us at 901-416-7200 for more information about our school and programs.