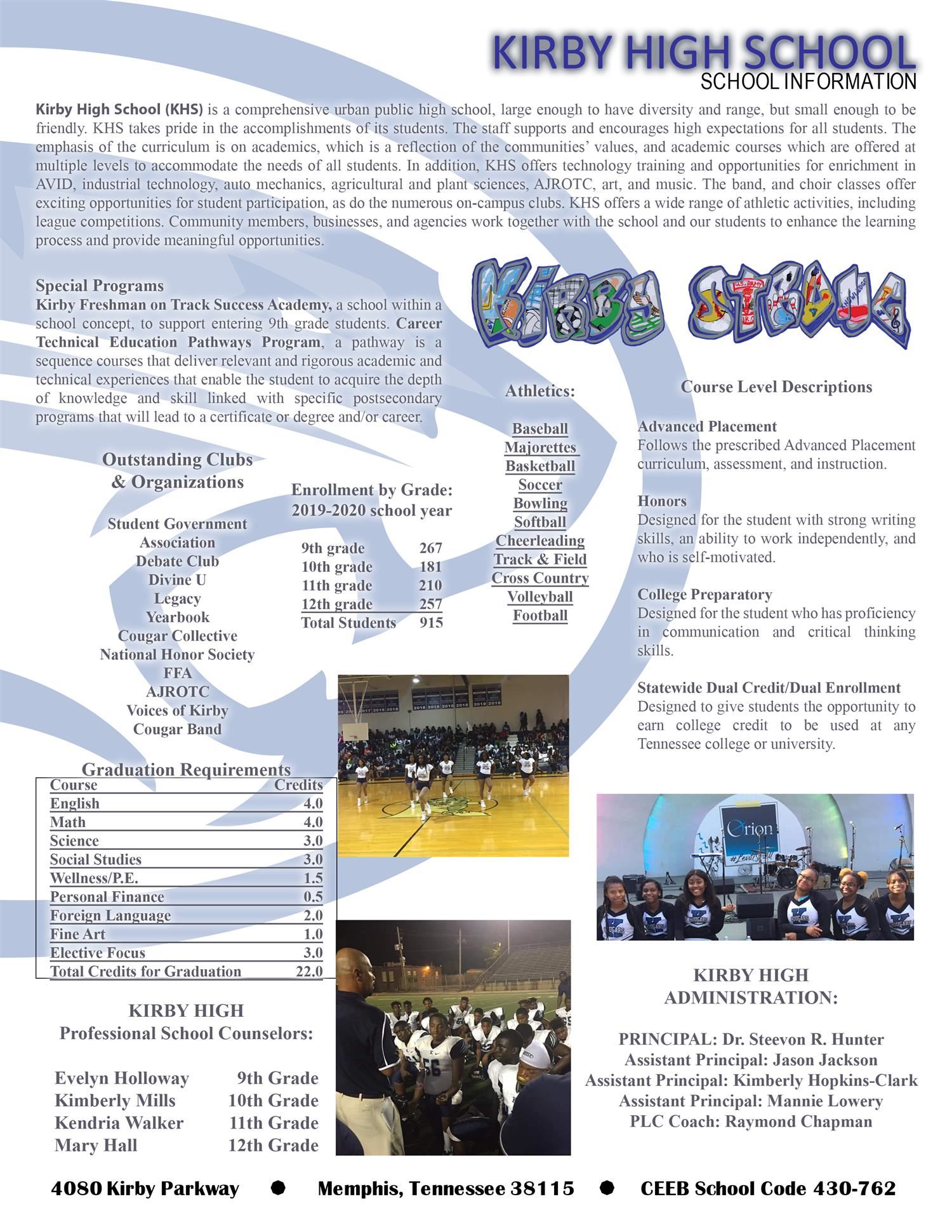 A B O U T C O U G A R N A T I O N

Kirby High School will be among the top high schools in the district attracting a diverse student population and effective teachers, leaders, and staff all committed to excellence in providing meaningful, engaging, relevant, and purposeful experiences inside and outside of the classroom each day. We are a community of bold and brilliant leaders that strive for success as one.
Kirby offers:

Student Government Association

Debate Club

Divine U

Legacy

Yearbook

Cougar Collective

National Honor Society

FFA

AJROTC

Voices of Kirby

Cougar Band

& so much more!