2021-2022 YMCA Before/After Care Registration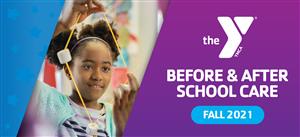 Y-Care is in Lucy Elementary for the 2021-2022 School Year!
REGISTER ONLINE: ymcamemphis.org
PROGRAM FEES:
Before School - $25* per child weekly
After School - $40* per child weekly
Before & After - $50* per child weekly
Registration Fee - $25* per child
*Fee Assistance is availible. Visit the Fee Assistance site to apply online or call 901-766-7677 for additional support!
¡Información en español! ¡Haga clic aquí!
Se dispone de asistencia de pago. Visite el sitio de Asistencia con las tarifas para solicitar en línea o llame al 901-766-7677 para obtener asistencia adicional.