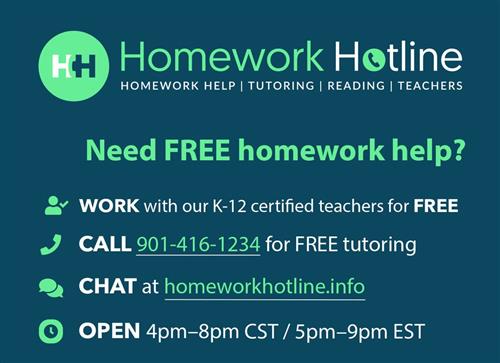 Greetings Ridgeway High Students and Parents,
I hope that you all are well and are practicing "Social Distancing". PLease see the Homework Hotline information.
The Homework Hotline is open Monday-Thursday from 4-8pm. Students can get homework help and/or tutoring from certified teachers at no cost to their families. The phone number is (901)416-1234 or families may visit online at www.homeworkhotline.info.