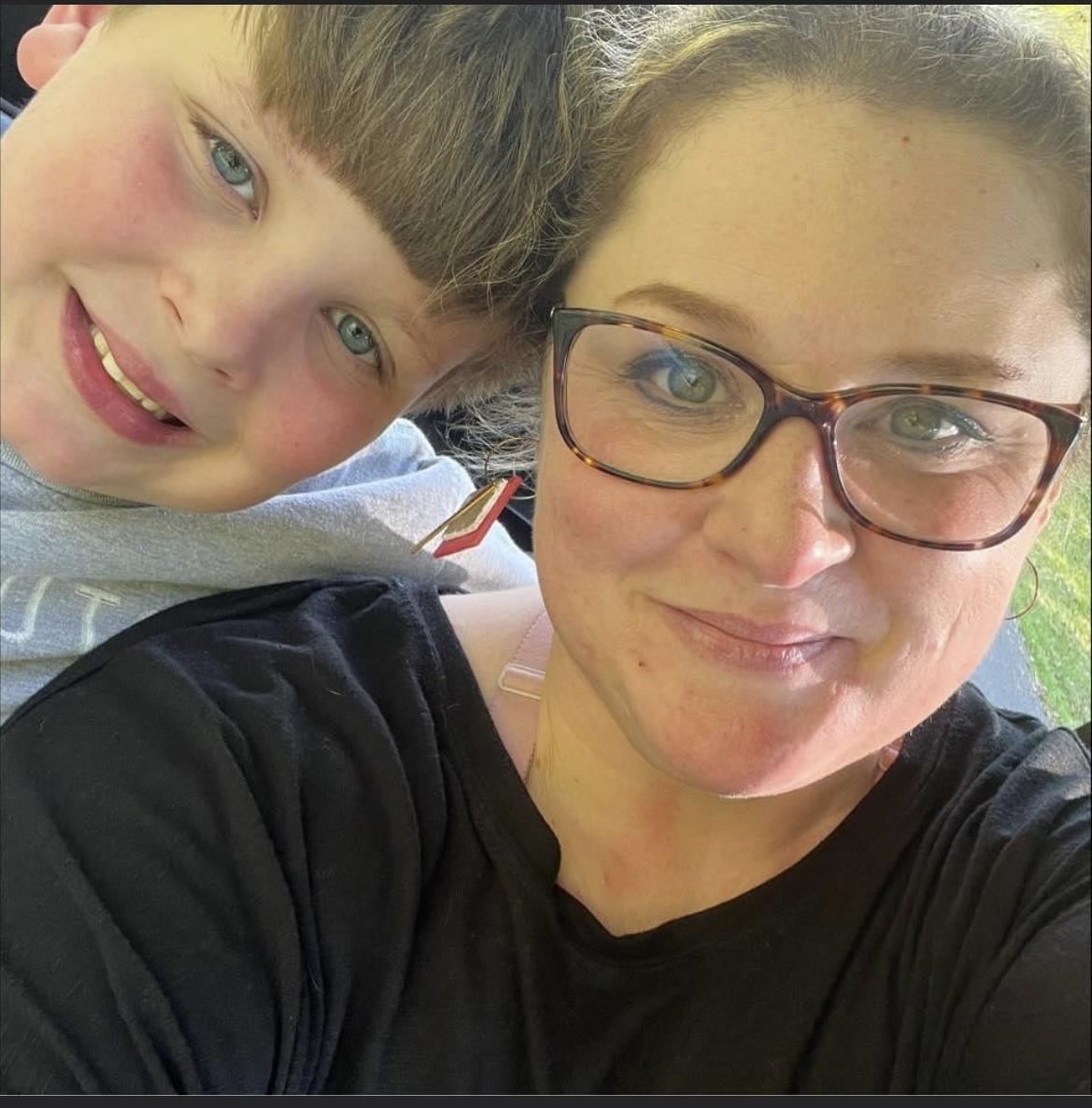 Phone:
Email:
Degrees and Certifications:
Ms.

Amanda Thompson

About Me:

This is my 17th year of teaching, and I am so excited about my third year at Overton High School! Teaching is not only a profession for me, it is also my great passion. I graduated from the University of Mississippi with my undergraduate degree in English and history, (Hotty Toddy!) and an M.S.E. in Gifted, Talented, and Creative.

I LOVE traveling, reading, swimming, fishing, and just spending a lot of time with my friends and family. I have been married to my husband for almost 14 years and we have two sons; Trace is 22 and Bennett is 10. Please contact me if you need anything, and I will be happy to help!!! I'm so excited to have an amazing 2022-2023 school year. Go Wolverines!!!

EMAIL: Thompsona8@scsk12.org

REMIND 101 INFO: English II Classes: Text the number#81010. Enter the message: @3g2h8g9

Academic Support: Complex Texts. Text the number: 81010. Enter the message: @c9a86a

Get the PowerSchool app for Apple & Android smartphones!
Use District code: GWHX
Sign in with your PowerSchool username and password.
The app cannot be used to register, apply for transfers, select learning options or update information. Log into your account for any of these.
Q3
Happy New Year!! Happy 2023!!!
WEEK 1. January 3-6th.
TEXT: "Sonnet with Bird" by Sherman Alexie. "Elliptical" by Harryette Mullen. "Fences" by Pat Mora. Location Unit 2, TEXTBOOK and FILES in TEAMS.
TEXT BASED VOCABULARY: Perspective, Entitled, Interactions
Grades for Week 1: Journal 12, Poetry Stations
WEEK 2. January 9-13
TEXT: Short Story :"Was is a Dream?" Poem: "Sympathy: Location: COMMONLIT.org, TEXTBOOK and FILES in TEAMS
TEXT BASED VOCABULARY: ceaselessly, feeble, efface, somber, luminous, wretched, malicious, hypocrite, abominable, irreproachable
Week 3. January 16-20
TEXT: "Encountering the Other" Location: Grade 10: Unit 2 Focus: Reading Informational Pages: 268-281
TEXT BASED VOCABULARY: • doctrine • totalitarian • ideologies. Make sure you know what GLOBALIZATION means.
QUIZ ON ALL TEXT BASED VOCABULARY, FRIDAY Jan 20, 2023!!!
ASSIGNMENTS: TEXT BASED QUESTIONS, Graphic Organizer
Week 4. January 23-27
TEXT: "Laughter: An essay on the Meaning of Comic" by Henry Bergson. Location: FILES, Q3/ Website.
TEXT BASED VOCABULARY: sublime, unison, sentiment, anesthesia, articulate, perchance, phenomenon, absurdity, converge
Week 5: January 30-Feb 3/ Week 6: Feb 6-10
TEXT: "The Censors" by Luisa Valenzuela
TEXT BASED VOCABULARY: sabotage, intercept, subversive, irreproachable, jeopardy, censorship
Week 6: Feb13-17.
Text: "In Rinconada, Peru, Searching for Beauty in Ugliness" Location: Grade 10 Textbook: Unit 4. Pg 418-429.
TEXT BASED VOCABULARY: marauding, intemperate, conquistadors, exuberance, gawping, capricious, fetid, burgeoning, vociferous, antipathy
CFA UNIT TEST #3. "Encountering the Other"
Located in MASTERY CONNECT. CODES: 1st- 645383. 4th- 585953. 5th- 597776. 6th- 291139. 7th- 386246
Also, make sure you write your 2 short essays on "The Censors" located in Assignments in TEAMS.
Monday, February 20th
Afterschool Tutoring- Science/Social Studies/JROTC
WIDA Testing -Students will return with an ORANGE admit slip when done.
Tuesday, February 21st
WIDA testing-
Afterschool Tutoring- ELA/CCTE/HPELW/ESL
Wednesday, February 22nd (BLOCK SCHEDULE-Periods 1,3,5,7)
WIDA testing
MOCK Biology test
Department Meetings 2:30pm-3:30pm
Thursday, February 23rd (BLOCK SCHEDULE-Periods 2,4,5,6)
BLOCK Schedule
MOCK Biology test

Afterschool Tutoring: Math/World Languages/SPED
Friday, February 24th (ReThink Schedule)
Week at a Glance
Get ready, test season (EOC, SDC, AP) begins in 61 days!! It must be a schoolwide effort to help students develop and practice good test taking strategies. We need students to achieve AND improve! We are striving for Level 5's in ELA and Biology and a Level 3 in math. Stay tuned. There will be incentives for students AND teachers that are working hard to ROCK the TEST!!!
Monday, February 13th: WIDA begins
Thursday, February 16th: Parent/Teacher Conferences 4-7pm
Monday, February 20th: President's Day- REGULAR day
Monday, February 27th: District Benchmark #3 begins

Friday, March 10th: Quarter 3 ends
​​​​​