Welcome to Mr. Park's Class!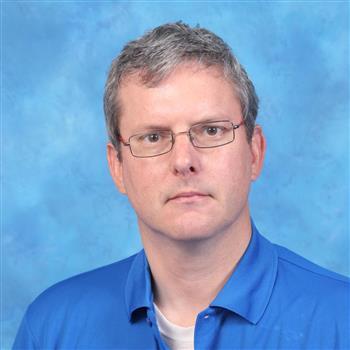 Phone: (901)416-2136 ext. 82636
Email:
Degrees and Certifications:
Geoffrey Park

Classes: DC Precalculus, AP Computer Science Principles, ACT Math Prep
Homework Week of 2/13-2/17/23:

p.277 #1-12 (Lesson 4-5) of Glencoe text.

Please draw accurate graphs!

Due Friday 2/17/23

Here are the strategies discussed during the ACT Bootcamp on 2/14-2/16. The answers are at the lower right of each page.

Homework: Ch.4 Midchapter Quiz #1-23 odd numbered problems only on p.268.

Due Friday 2/10/23

Be prepared for Ch.4 Midchapter Test over Lessons 4-1 thru 4-4 on Thursday 2/09/23.

Homework for this week:

p.251 #1-6, 34, 36, 43-48 in Glencoe PreCalculus text due Friday 1/20/23.

Homework for this week:

pg. 238-239 #11-15, 27-33, 43-46.

This is in Lesson 4-2 (Degrees & Radians)

Due Friday 1/13/23.

Homework for Week of 11/14-11/18/22:

p.166 #11-20 (Lesson 3-1) & p.178 #1-6 (Lesson 3-2), due Friday 11/18.

DC PreCal: Chapter 2 Midchapter Test tomorrow 10/20/22. Please complete your Review assignment in MyOpenMath this evening if you did not complete it in class today!

APCSP: Study for your Unit 3 Assessment (Intro to App Design) on Friday 9/30/22.

DC PreCal Classes: Complete pg.92-93 #2-10 even and p.104 #12-18 even, 24, & 26 by Friday 9/30/22.

Please watch the videos assigned under Big Idea #1: Collaboration and answer the questions assigned by Friday 9/23. AP Classroom Class Code: PJLPED.

All DC PreCal classes will have their Chapter 1 Test on Friday 9/23. Please study your notes and Lessons 1-1 thru 1-7 in your Glencoe PreCalculus text. Practice Test also due Friday (handed out in class).

Complete the Chapter 1 Midchapter Quiz on p.44 of the Glencoe Precalculus textbook by Friday 9/02/22. This will be a good review for your test. A pdf copy of the textbook is under the "Files" tab in Teams.

Chapter 1 Midchapter Test will be this Friday 9/02/22. Please review and study lessons 1-1 thru 1-4 in your Glencoe text. This can be found under the "Files" tab in Teams.

Reminder: If you would like a hardcopy of the Glencoe Precalculus textbook please email Mr. Park before Monday 8/29/22.

A pdf copy will be available to all students in Teams.

Reminder: First homework assignment of the year due Friday 8/26/22.

Who's the Fairest of Them All? and What's Your Domain Name? packet (given in class on 8/22).