Our Board Member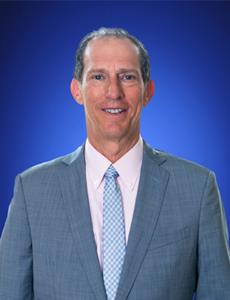 Phone: 901-416-5447
Email:
Degrees and Certifications:
Billy Orgel

William E. Orgel (Billy) is a native of Memphis, Tennessee and a graduate of the University of Texas at Austin in 1985. After graduation, he moved to Memphis to work at his family business, Majestic Communications, which he helped build into the areas' largest retailer of Motorola two-way radios. When the two-way business was sold in 1995 Billy began to build on his existing portfolio of radio communications towers by performing build to suit services for the newly licensed wireless carriers. Tower Ventures, currently own over 425 towers and they have built and sold an additional 700 towers since the company began its operations.

Recently, he was re-elected to a second term to the Shelby County School Board and served as its Chairman of this body for two years. Billy is also a past Board Member of the New Memphis Arena Public Building Authority that oversaw the construction of the FedEx Forum, the home of the University of Memphis Tigers and the NBA's Memphis Grizzlies. He also became one of the members of the Grizzlies ownership group in 2013. In addition, he is a member of the Executive Board of the National Civil Rights Museum in Memphis, a member of the Methodist Hospital Board and member of the Memphis University School Board of Trustees. In 1999, Billy was selected by the Memphis Business Journal as one of their "Top 40 Under 40" of local community leaders and was recently selected as a member of the Memphis chapter of the Society of Entrepreneurs. In addition, Billy is an Organizer and Director of the First Capital Bank, a community bank with 250 million in assets.

Over the years, Billy became interested in preserving historic buildings in Downtown Memphis, and to date he and his partners have completed new construction as well as the preservation of seven buildings that include commercial space and 500 apartments. Billy is also involved in the restaurant business as a franchisee of Ruth's Chris in Rogers, Arkansas. He and his wife, Robin Salky Orgel, are lifelong Memphians and have three children, Benjamin (24), Megan (22), and Hannah (18). Benjamin is a recent graduate of at The University of Texas at Austin and Megan is a junior at UT Austin. Hannah attends St. Mary's Episcopal School as a junior.